Hey man, it's time to ditch that feminine or gender neutral smelling body wash and start taking showers like a real man.
While that "summer ocean breeze" scented body wash might work well for the ladies, it's well past time you upgraded your daily grooming routine and started using a body wash that not only smells great, but is specifically designed for men like us.
Since choosing the best smelling body wash for men isn't a matter of just one man's opinion, I enlisted the help of thousands of user reviews from guys like you and me (that many noses can't be wrong) to bring you this list of 5 best smelling body washes for men. Enjoy.
The Lineup
Molton Brown – Re-charge Black Pepper
Anthony – Alpine Wood
Olivina Men – Bourbon Cedar
Bath & Body Works – Bourbon
Pré de Provence – No. 63
5 Best Smelling Body Washes for Men Reviewed
---
Molton Brown – Re-charge Black Pepper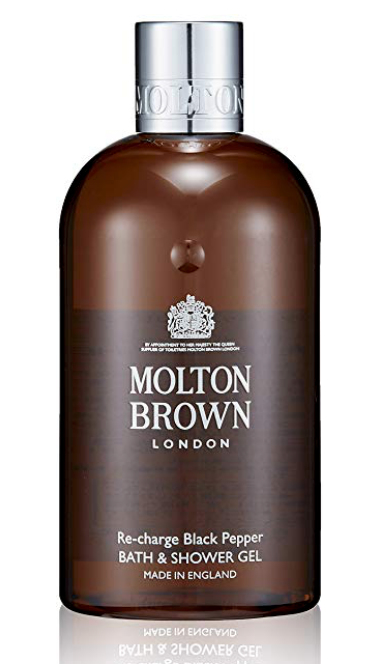 Since this list is all about the best smelling body washes for men, it only makes sense to kick it off with this Re-charge Black Pepper scented body wash from Molton Brown. Unlike pretty much any body wash you'll find in stores, Molton Brown is on another level when it comes to luxury grooming products with a rugged, masculine edge. Re-charge Black Pepper is one of their signature scents, and dare I say, smells like manliness personified in liquid form. With notes of black pepper, lemon, ginger, coriander, basil, violet leaf, vetiver, oak moss, and ambergris, this body wash from Molton Brown is strictly for discerning gentleman who desire nothing but the best.
---
Anthony – Alpine Wood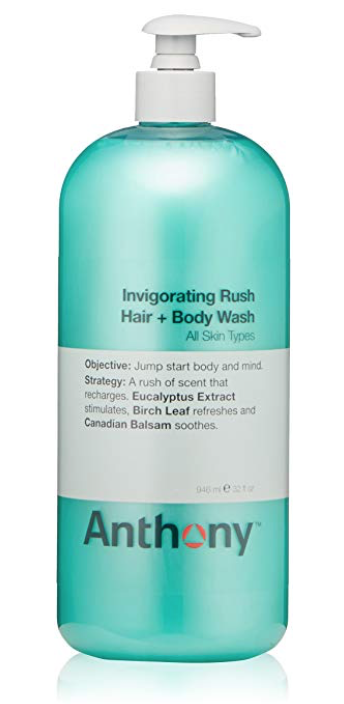 From personal experience I find that there's little that Anthony can do wrong, and this Invigorating Rush body wash/shampoo duo is no exception. It has a masculine "alpine wood" scent that smells like you literally just stepped into a forest, and certainly makes for an awesome smelling addition to any man's daily grooming routine. Formulated with eucalyptus extract, birch leaf extract, Canadian balsam extract, alba extract, and sage leaf extract, this body wash offers a manly scent for men who actually enjoy smelling like men.
---
Olivina Men – Bourbon Cedar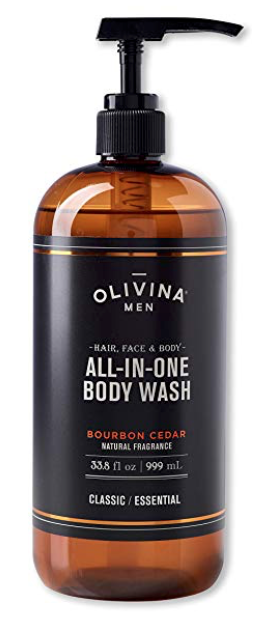 Bourbon and cedar scented body wash? Does it get anymore masculine than that? Olivina Men is based out of Nashville, Tennessee and as you probably deduced, specialize in men specific grooming products for guys who care about function, fragrance, and quality. "Bourbon cedar" is one of their signature scents and can be found in many of their male skincare products, including: deodorant, shave cream, bar soap, lotion, and of course this all-in-one body wash. Their all-natural bourbon cedar scent can be described as smoky, woody, and manly, with subtle notes of vanilla. It's certainly a departure from those feminine smelling products in the grocery store aisle.
---
Bath & Body Works – Bourbon
If you've ever walked through the mall, I'm sure you've noticed the Bath & Body Works store and the feminine smelling fragrances wafting through the front door. What you probably failed to notice however is their line of men specific grooming products that were being drowned out by all the loud, flowery smelling products for woman. I don't blame you. Part of Bath & Body Works' Men's Collection is this bourbon scented 2-in-1 hair and body wash. It Features a bold scent of white pepper, dark amber, and Kentucky oak that leaves skin smelling tough, rugged, bold, and unmistakably masculine.
---
Pré de Provence – No. 63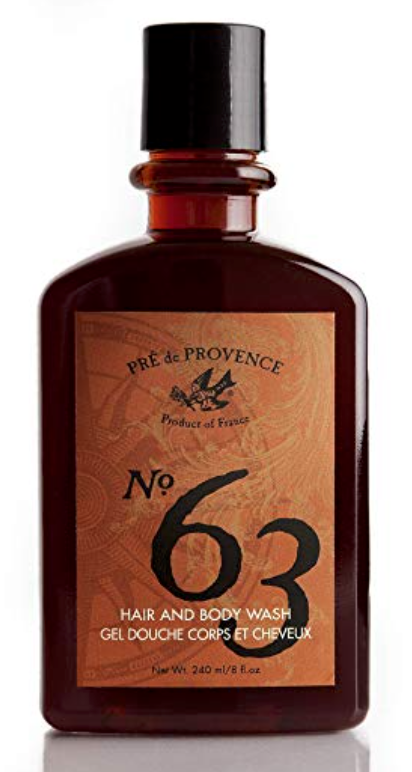 Handcrafted by French artisans, Pré de Provence No. 63 is a line of men's products that's inspired by the natural scents and fragrances found in the tranquil setting of Provence in southern France. No. 63 features a masculine scent that's described as: warm, spicy, and peppery with a citrus top note, rounded by cedar wood, plum, violet leaves, and finished with an amber base of leather and tobacco. If that description doesn't fit the model of best smelling body wash for men, I don't know what does.
---
How to Use Body Wash – 4 Tips
Using body wash isn't exactly rocket science. You slather the stuff all over your body and rinse it off. How hard could that be?
While I'm not exactly here to tell you how to use body wash, I do however want to provide you with some tips and tricks that help you get the most out of that awesome smelling body wash, and maybe help you save a little money in the process.
Tip #1 – Less is more
One of the most common mistakes guys make in the shower is using way more body wash than is actually needed. After all, your skin can only get so clean right?
My advice is to use a small dime sized amount and see how far that get's you. I think you'll soon discover that you've been using way more than needed all along. And if you do happen to need more, you can use more. At least you'll know you aren't wasting product and basically rinsing your hard earned money down the drain.
Tip #2 – Use a washcloth or loofa
While this tends to be one of those personal preference type of things, I do however recommend you guys use a washcloth or loofa when cleansing with body wash. I figure most guys typically use their hands to distribute body wash, but in reality this is the least effective method of getting clean, and it's the most wasteful.
Not only will a washcloth or loofa build a bigger and better lather, the textured surface of these applicators does a significantly better job of sloughing away dead skin, dirt, oil, and grime. Let's face it, the smooth palm of your hand has zero exfoliating capabilities, and it requires more product to build less lather, which = money wasted. It's kind of a lose-lose-lose situation.
Tip #3 – Don't wash your face with it
Unless your body wash is designed for facial use, I recommend keeping it below the chin. While it can be tempting and convenient to lather your face up since it's already on your hands, body wash's cleansing agents are specifically designed for, you guessed it, your body.
The skin on our faces tends to be more sensitive, and is more prone to drying out than the skin on our bodies. So unless the bottle specifies otherwise, keep body wash on your body and use face wash on your face.
Tip #4 – Rinse thoroughly
When all is said and done, make sure you rinse thoroughly with warm water. Pay close attention to those sensitive nook and cranny areas like your balls, taint, and ass. Body wash that's left on the skin can cause unpleasant irritation and dryness.
---
Thanks for checking out my list of best smelling body washes for men. If you have any comments, questions, or suggestions, feel free to drop me a line in the comment section below.