Trouserdog.com is a participant in the Amazon Services LLC Associates Program, an affiliate advertising program designed to provide a means for sites to earn advertising fees by advertising and linking to Amazon.com.

Article updated: April 26, 2023
  
Founded over 50 years ago in Germany, the Haflinger brand has built themselves a solid reputation for comfort and craftsmanship. Specializing in boiled wool slippers and clogs, the name Haflinger has become synonymous with quality for anyone that's heard of the brand before.
The fact is, the average person in the US is probably quite unfamiliar with Haflinger or the premium wool slipper market in general for that matter.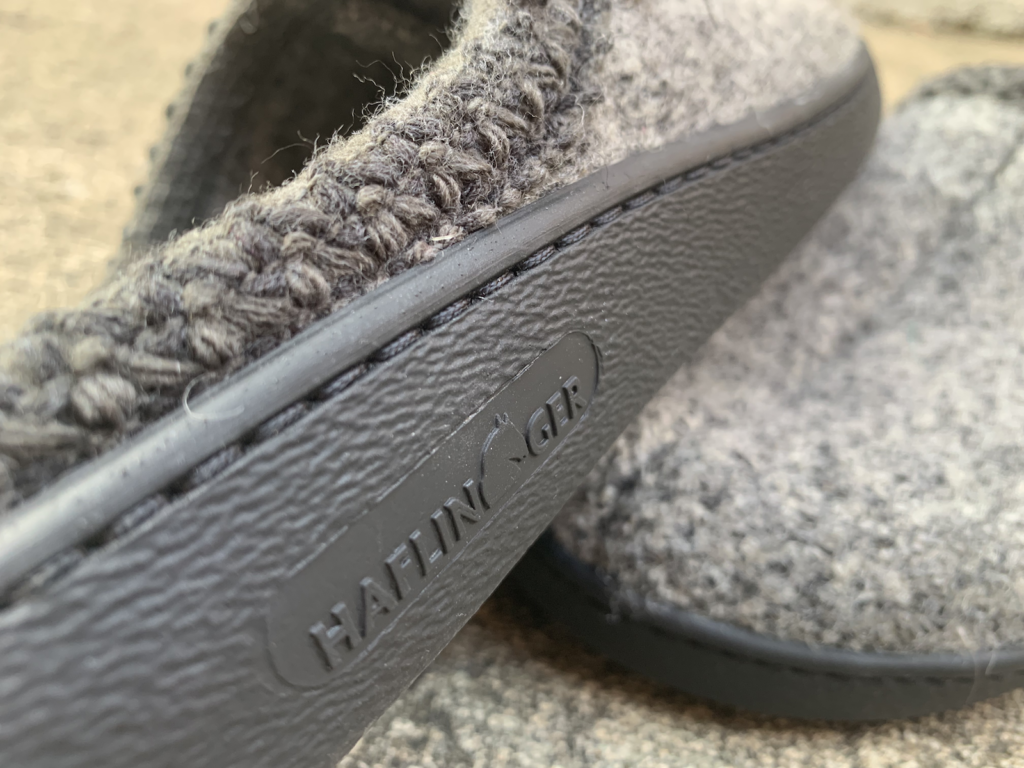 With most slippers on the market falling under the $25 mark, it's no wonder most people will never feel the need to splurge on premium wool slipper brands such as Haflinger, Giesswein or Camper due to their high price tag. But when it comes to quality, comfort, and longevity, anyone who's experienced a top of the line wool slipper like Haflinger will most likely tell you, they are well worth the investment.
Out of the Box Impressions
Out of the box my first impression of the AT Classic Hard Sole was a feeling of quality. Everything about them screamed premium quality.
From the thick wool upper, to the soft rubber outsole, I could tell that a lot of skill, craftmanship, and knowledge went into the construction of these premium slippers.
In regards to aesthetics, my first impression of the "gray speckle" finish I received was that it looked really good. The contrasting gray and black wool fibers add a bit of character, and break up the monotony that a single color slipper often presents.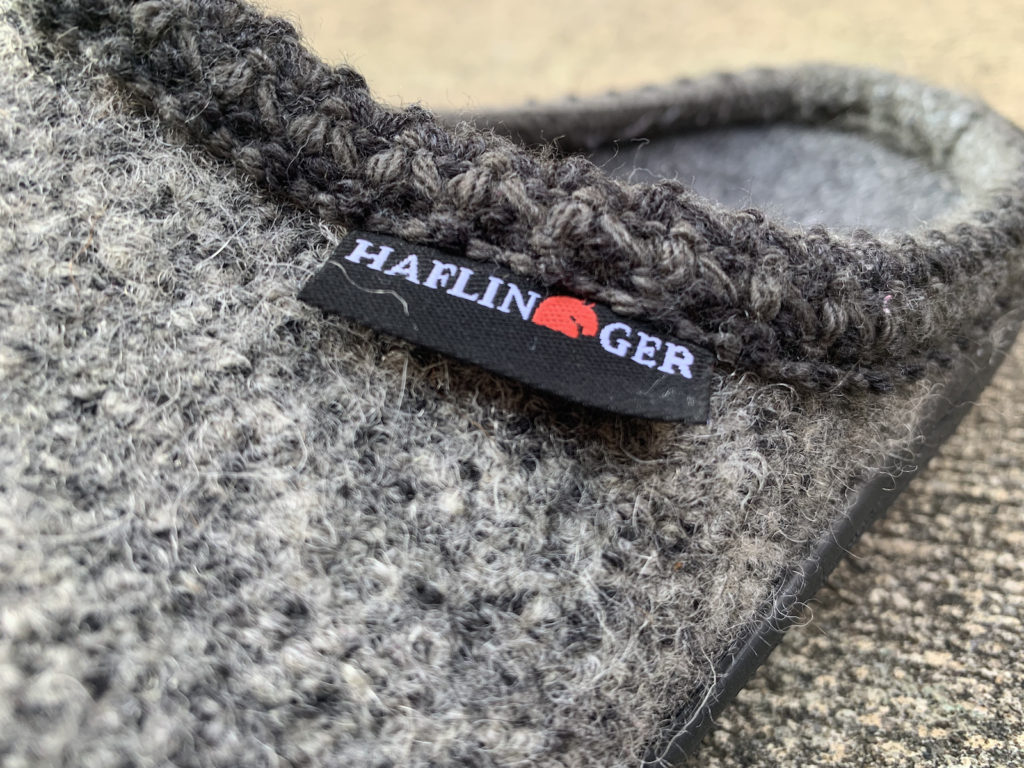 There were a few things that surprised me about the AT Classic Hard sole however, and the first thing was the streamlined, low profile design.
Most men's slippers tend to be a bit bulky and oversized, which usually equates to comfort when lounging around the house. These AT's however appeared to have more of a slim, form fitting design.
The second thing I found to be a bit unusual was the wool felt footbed. When I inspected it with my hand it felt very thick and somewhat firm. This was in sharp contrast to most slippers that I was used to that typically have very thin, but soft and plush footbeds.
I began to question just how comfortable these high priced slippers could possibly be.
On Foot Impressions
When I slipped my foot into the AT's for the first time, I can honestly say I wasn't completely blown away. They initially felt kind of strange and foreign on my foot after coming from a basic pair of cheap slippers.
It wasn't until I began to walk around in them that I began to really appreciate them for what they offered. While the wool felt footbed is a bit more firmer than I'm used to, it's anatomically molded to cradle the heel, toes, and arch in a way that makes the slippers feel like they're custom made for my foot.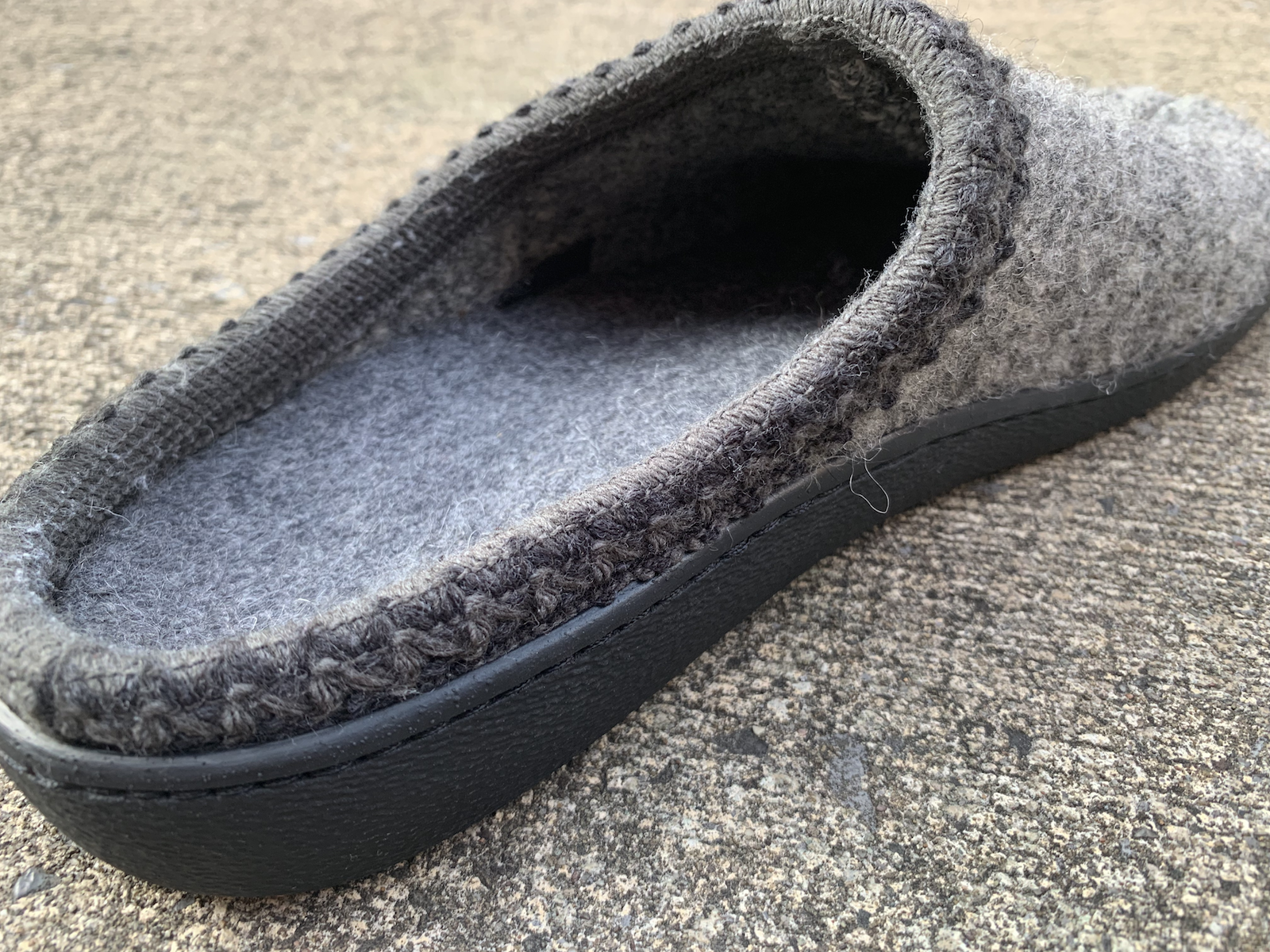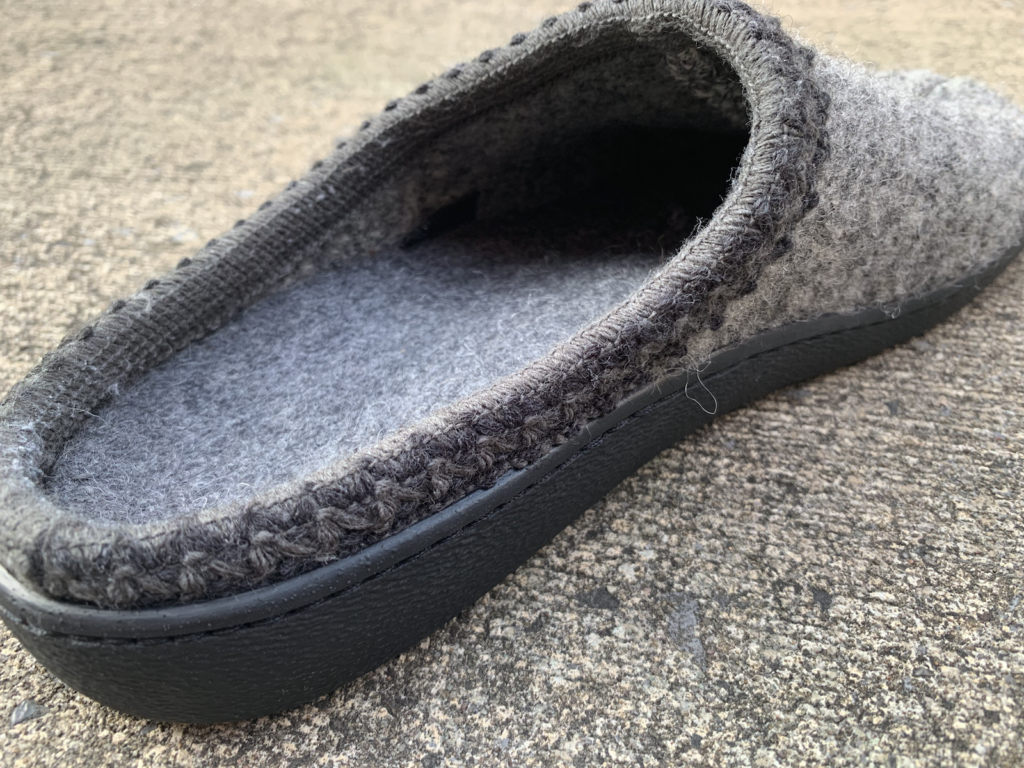 I was also impressed by the versatility of the wool. My feet somehow stay comfortable on hot days, but are kept nice and warm on cold days. I was also pleasantly surprised to discover that the wool didn't cause my bare feet to itch, which is something I was half expecting.
One thing to take note of is the fact that Haflinger places a seam directly down the center of the wool upper. While I didn't notice any itching or discomfort from the inside raised edge of this seam, I have seen a few other reviewers make this complaint. But for the most part, I probably wouldn't have noticed the seam if those few reviewers hadn't mentioned it first.
Rubber Hard Sole
The major difference between the Haflinger AT Classic and the Haflinger AS Classic is the rubber hard sole. I specifically chose the AT Classics because I prefer the strength, grip, and longevity that a hard sole slipper offers.
Although Haflinger uses the term "hard sole" I find that the rubber they use is actually quite flexible and somewhat pliable. This adds to the overall comfort of the slipper in my opinion, and is just another example of Haflinger using nothing but premium materials in the construction of this slipper.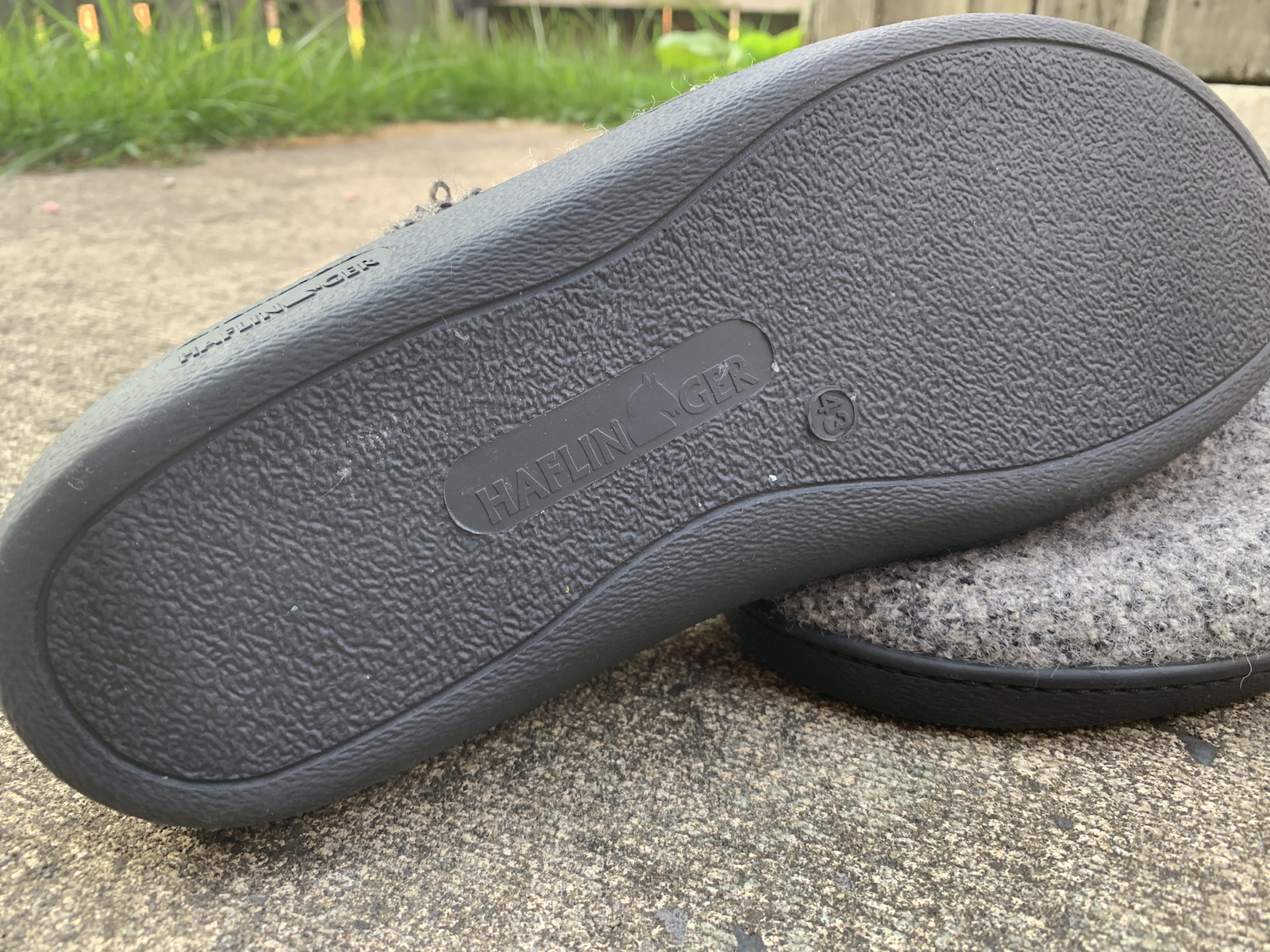 Looking at the bottom of the outsole, you'll notice there isn't much there in terms of traction. While I was initially a bit concerned about potentially slipping on hard surfaces, I find that the pliable molded rubber provides more than enough grip, even in a situation where I unexpectedly walked through a wet surface in my kitchen.
Details
One of the things that really stands out about the AT's is the attention to detail. The stitching is top notch and the moulded rubber outsole has texture, character, and features the Haflinger logo stamped into the side.
They even moulded the bottom heel of the outsole at a slight angle to reduce the heel scuffing on hard surfaces. A small detail that most people would likely never even notice.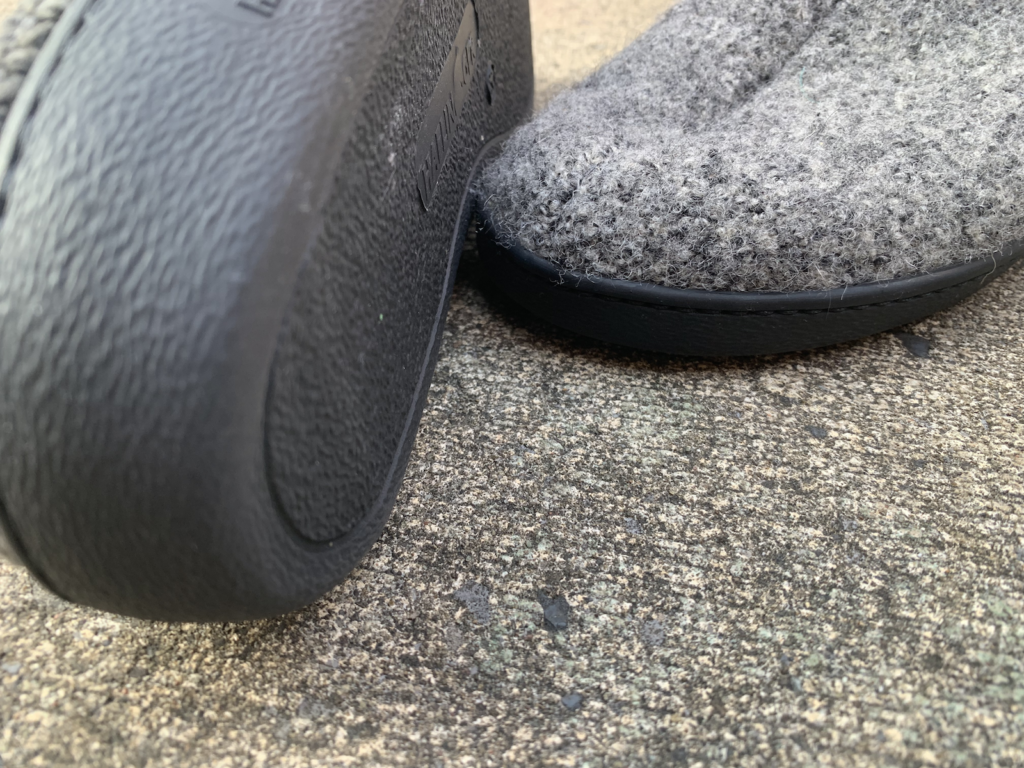 Final Thoughts
All in all I'm impressed with the Haflinger AT Classic Hard Sole. The build quality is second to none, they are comfortable as hell, and they look great.
The only drawbacks are the price, and some people have complained about the raised seam that runs down the top of the slipper. While I personally don't notice it, it's worth considering when making your final purchase decision.
In regards to fit, I find that the AT Classics run true to size. Since Haflinger is a German company and they go by European sizes, I simply ordered my pair off of Amazon using their size conversion chart and my usual size 10 (US) converted over to a size 43 (EU), which I found to be spot on.