Trouserdog.com is a participant in the Amazon Services LLC Associates Program, an affiliate advertising program designed to provide a means for sites to earn advertising fees by advertising and linking to Amazon.com.

Article updated: January 2, 2023
  
Long hair don't care. If only that were entirely true.
As a guy with long hair, I can tell you from experience that caring for and maintaining my mane is a daily struggle.
Unless you're going for the natural look (think Grizzly Adams) you understand the importance of staying on top of your daily hair care regimen.
Since most haircare products are marketed directly towards women, I understand it's difficult for many of you guys to feel like a real man buying the same products as your mother or sister. I think we can all agree that the haircare industry's lack of love for men with long hair is downright disturbing.
But don't worry, all is not lost.
Years of managing and maintaining my own flowing mane have made me somewhat of a connoisseur when it comes to quality haircare products for men.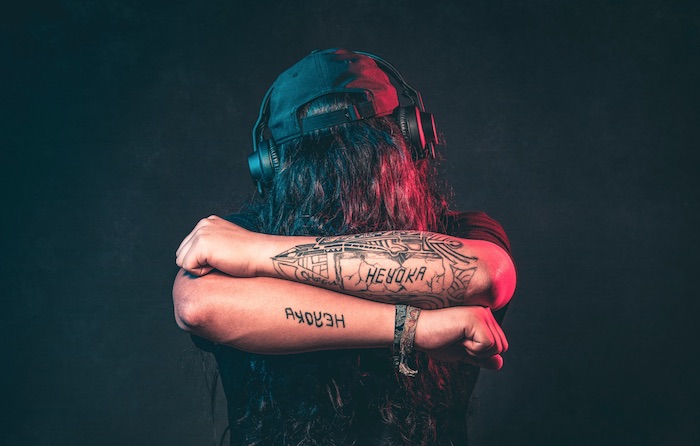 Not only have I tried and tested countless products, but I've learned and developed quite a few valuable tips when it comes to managing long hair.
In this article I'm going to cover some of the best products for men with long hair. While some of these products are absolutely essential, others are simply highly recommended suggestions.
Either way, if you're serious about the health and quality of your hair you simply can't go wrong with any of these products for men with long hair.
Best Hair Products for Men with Long Hair Reviewed
---
Vimerson Health – Men's Multivitamin
What the hell? A multivitamin is included in a list of best hair products for men with long hair? You're damn right it is! Not only did I include a multivitamin on this list, but I put it right at the top. Why? Because it's that important. Not only will a multivitamin improve the look and feel of your long hair, but it will also help strengthen and improve growth. And when it comes to the best multivitamin for men with long hair, I highly recommend you check out Vimerson Health multivitamins. These 100% plant based vitamins are made specifically for men, and are packed with essential vitamins and nutrients that improve hair growth and strength, including: Biotin, vitamin A, vitamin E, vitamin C, zinc, and copper.
---
Kick – Active Shampoo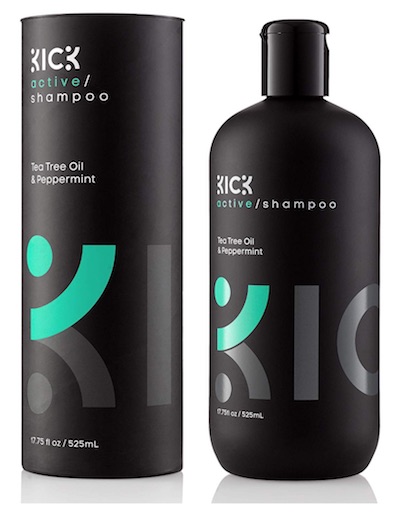 If you're serious about maintaining the health and appearance of your hair, I highly recommend you up your shower game and start using a shampoo that's full of hair and scalp beneficial ingredients. Kick Active shampoo is one of my favorite shampoos for men because it's packed with premium, all-natural ingredients that help improve hair growth, health, thickness, fullness, and it even kicks the shit out of dry skin and dandruff. While it does cost more than your typical grocery store bought shampoos, this stuff is vastly superior in quality and performance. That's why when it comes to choosing the best products for men with long hair, I can't recommend Kick Active shampoo enough. Tip: pair it with Kick Active conditioner.
---
Mitch – Double Hitter

I wasn't always a big fan of 2-in-1 shampoo/conditioners because to be honest, most of them don't really work all that well. Sure, they are convenient and seem to cleanse the hair okay. But my hair is rarely left feeling soft and moisturized like it does with a stand alone conditioner. Mitch Double Hitter on the other hand isn't like other 2-in-1's. For starters, Mitch is a premium line of hair products designed specifically for men like us. That means it smells rugged and masculine. No feminine or flowery smelling crap here. The other thing that makes Mitch Double Hitter stand apart is that it actually works. Not only does it thoroughly eliminate dirt, excess oil, and grime, but it leaves hair feeling smooth, soft, nourished, and hydrated – like you used shampoo and conditioner separately. Bottom line: it makes for an awesome, and convenient addition to any man's long haircare regimen.
---
Kent – Boar Bristle Brush

If you're familiar with Kent then you know they produce some of the absolute highest quality brushes and combs for men on the planet. This premium boar bristle brush is certainly no exception. Assuming you understand the importance of brushing and combing your long hair on a daily basis, I'm going to go ahead and say this Kent brush seriously puts to shame whatever grocery store bought comb or brush you've been using. Designed to be gentle on the hair and scalp, this large boar bristle brush does an awesome job of detangling, while significantly reducing hair loss & breakage. It's definitely a must have for every guy who cares about the health and appearance of his hair.
---
Denman – Classic Nylon Brush

Before I grew my hair long I never realized how quickly and easily it could become tangled. Unfortunately I do now. The good news is that I discovered a magical little hair brush that has no trouble blasting through knots and tangles while being very gentle on the hair and scalp. It's called the Denman brush, and this thing is pretty much a life hair and scalp saver. It's constructed with 7 rows of smooth, round-end nylon pins that work their way through tangles and snags like a wizard's magical fingers. Compared to other brushes, the Denman brush greatly reduces pain and discomfort, while minimizing hair breakage and damage. It's definitely a must have.
---
The Longhairs – Hair Ties For Guys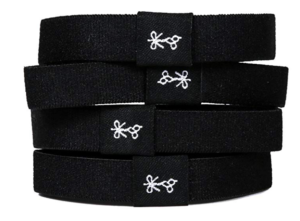 If you've never seen these hair ties before, I'll be the first to tell you these things are pretty awesome. Designed exclusively for men with long hair, these premium hair ties are tough, durable, strong, and virtually indestructible. Weight tested to hold up to 80 pounds, these hair ties are ready and willing to withstand pretty much anything you can throw their way. Aside from being really tough, these hair ties are great because they provide plenty of hold, but don't cause any hair damage or breakage upon removal. Not something you'll find with most other hair ties. While solid black is my color of choice, Hair Ties for Guys is available in a wide range of color and pattern options to suit pretty much any style. Another thing I really like about these hair ties is they look really good. In fact they look so good that it's not uncommon for me to wear an extra one around my wrist (kind of like a bracelet of sorts) just in case I find myself really needing one. Highly recommended.
---
Gimme – No Break Hair Ties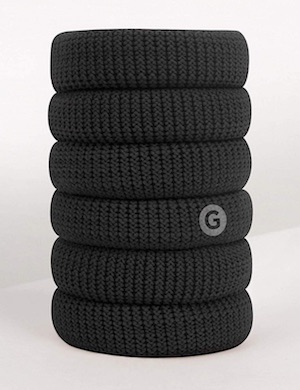 If you're the type of guy who likes to wear his long hair in a man bun or ponytail, you need to check out these No Break hair ties from Gimme. Unlike pretty much any hair tie you'll find in the grocery store, these hair ties feature a true one piece construction (no seam) and contain no elastic "core." That's because they get all of their elasticity from the unique spandex/microfiber material they are constructed from. This allows them to have tons of stretch, while still being incredibly strong because they essentially have no weak spot. And if you think the name "No Break" is all hype, think again. These things are weight tested to withstand over 70 pounds worth of pressure. I'll admit, 70 pounds seems a bit overkill for a hair tie, but I certainly do enjoy the piece of mind.
---
Pete & Pedro – Salt Spray
If you've never tried a sea salt spray in your hair before you are seriously missing out. Sea salt spray is one of my favorite hair care products due to its ability to provide texture, separation, volume, and a little bit of hold. It basically offers the same effect to the hair that swimming in the ocean does, but without the sand. I think the term is "beach waves." Either way, Pete & Pedro's Salt spray is formulated specifically for men and is definitely one of the better sea salt sprays you're going to come across. Infused with natural sea salt and kelp extract, this premium sea salt spray leaves hair looking thicker, fuller, and more manageable, while the kelp extract nourishes and hydrates. It's definitely worth trying.
---
Gents of London – Sea Salt Spray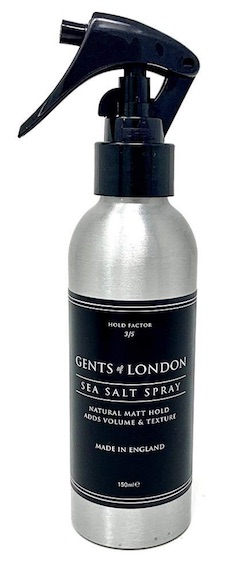 So I originally tried this Gents of London Sea Salt Spray on a whim, and I have to say that I was very pleasantly surprised. If you're the type of guy that likes to wear his long hair down or in a messy bun, this sea salt spray is perfect for adding texture, volume, separation, and a bit of hold. Products like gels, pomades, clays, and waxes aren't really intended for long hair styles, but this Gents of London Sea Salt Spray is great for adding a little control without leaving hair feeling stiff, hard, or crunchy. Think beach waves, but without the beach. It also has a light, masculine scent that is pleasant without being too strong or overbearing. Two thumbs up.
---
Aquis – Microfiber Hair Towel (19 x 39)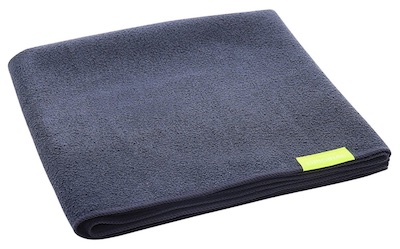 Did you know traditional cotton terry towels can damage hair due to their coarse texture? Not to mention they are heavy and don't do a very good job of absorbing moisture. That's why I highly recommend you check out these microfiber hair towels from Aquis. Not only are these towels very soft, smooth, and lightweight, but they significantly reduce damage and frizz compared to traditional towels. Another huge benefit of microfiber towels is that they are extremely absorbent and are capable of reducing dry times by up to 50%. It's kind of like a "ShamWow," but for your head.
---
Aquis – Original Hair Turban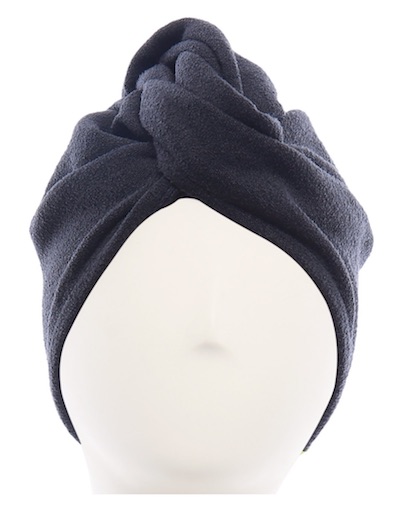 I'll admit, before I grew my hair long I never would have thought I'd wear something like this. But after years of struggling with wrapping a towel around my head after showering (and mostly failing) I couldn't have been more happy when I discovered that something like this exists. Constructed with Aquitex microfiber, this easy to use head wrap from Aquis is designed to quickly absorb water without the use of harsh cotton terry towels or the harmful heat of blowdryers. The wrap stays securely in place thanks to a button fastener in the back, and while it's not an absolute necessity for men with long hair – it sure as shit makes life easier.
---
Rocky Mountain Barber Company – Wooden Comb

Every man needs a good, reliable travel comb for those emergency situations. But for guys like us with long hair, it's a necessity. While there are plenty of good combs available on the market, this solid sandalwood comb from Rocky Mountain Barber Company is truly on another level. Not only does it look totally badass, but it's made for men, it doesn't cause static, it doesn't cause frizz, and it's built like a friggin tank. When you hold it in your hand you can feel the quality. The well thought out design features a wide wooden grip that makes it very easy to hold and use. And it has both fine and medium width teeth, which makes combing through knots and tangles a breeze. Measuring in at roughly 6.5″ x 1.5″ and with a weight that is 4x heavier than typical plastic combs, this beast requires a real man to wield it.
---
5 Quick Tips for Maintaining Healthy Hair
Growing long hair is pretty easy – after all, it's kind of just a waiting game. The hard part is actually maintaining that long hair and making sure it's hydrated, happy, and healthy.
While the general rules for healthy haircare are pretty much the same no matter the hair length, there are plenty of helpful tips and tricks you should take note of as you transition from short hair to long.
So my long haired brethren, here are 5 quick tips that will help keep your hair healthy and looking its absolute best.
1. Use a quality brush or comb
While you can kind of get away with using a cheap brush or comb when your hair is short, it's definitely not something I recommend skimping on when your hair gets long. It's important to use a quality brush or comb that helps smooth the hair shaft while minimizing damage and breakage. A boar bristle brush or a quality nylon brush are great for working through tangles without getting caught on knots or pulling out healthy hair strands. The difference between a quality brush and a cheap one is much bigger than most men realize.
2. Use quality hair ties
If you wear your hair in a man bun or ponytail this tip is for you. When using hair ties, it's important to choose wisely. You should avoid hair ties that have a tendency to get tangled and pull hair at the root upon removal. This very quickly can lead to hair damage, breakage, and split ends – especially if you use hair ties everyday. My advice is to stick with hair ties that are soft and smooth. While scrunchies are viewed as being kind of feminine, they actually work quite well at not damaging hair. Other great options are Hair Ties for Guys and Gimme No Break Hair Ties.
3. Don't shampoo everyday
Over-washing the hair is one of the most common mistakes guys with long hair make. When hair is short, shampooing everyday isn't that big of a deal because the scalp produces enough natural oils to nourish and hydrate it. The problem with long hair, and this goes for long beards as well, is that the skin only produces a finite amount of oil (sebum) per day, which isn't enough to hydrate the entire length of the hair shaft. Shampooing everyday basically strips the hair of these essential oils and nutrients that help keep the hair happy and healthy. It's recommended to only shampoo 2-3 times per week.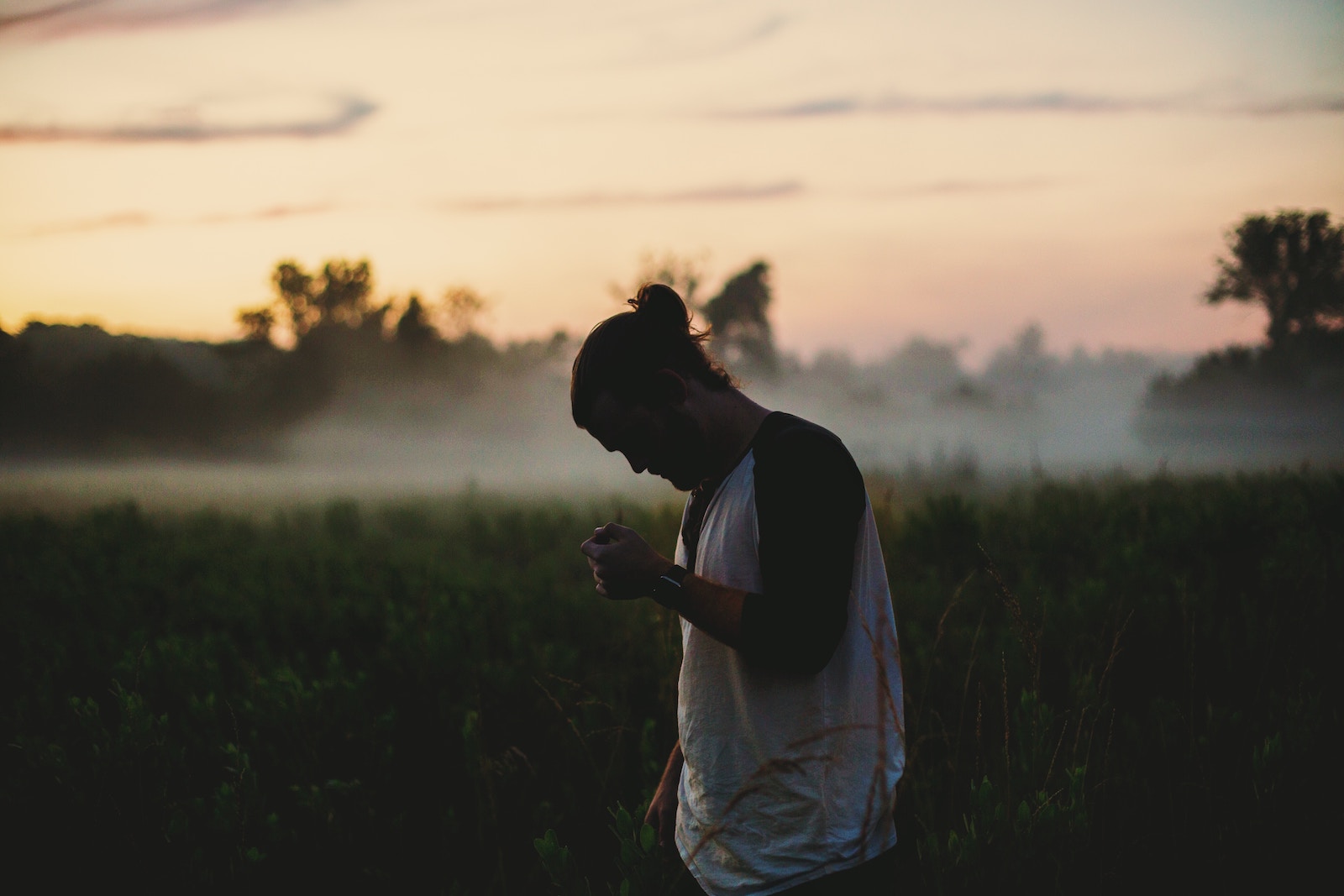 4. Rinse with cool water
While nobody enjoys taking a cold shower, it actually offers some health benefits for the hair. A normal strand of hair is covered in a bunch of overlapping protective layers called the cuticle. Not only does the cuticle strengthen and protect the hair shaft, but it also helps lock in vital oils and nutrients. What most people don't realize however, is that steam and hot water in the shower causes the cuticle to open up. This can result in hair that is very dry and brittle and even prone to breakage and split ends. To help prevent this, simply rinse your hair with cold water before getting out of the shower. This will get those cuticles laying down flat where they belong, resulting in smoother, shinier, healthier looking hair.
5. Use Conditioner
Truth be told, I spent many years not fully understanding the important role that conditioner plays in hair health. Not only did I skip using hair conditioner after shampooing, but I didn't even own a bottle of the stuff. It wasn't until I started to grow my hair long that I noticed I was getting some serious breakage and split ends. In an effort to resolve this issue I did a little bit of research in hopes of saving my precious locks. After doing a lot of reading and consulting with a few haircare experts, the answer tuned out to be pretty simple: I needed to use a conditioner.
The reason why conditioner plays such an important role in hair health is because it helps restore a lot of the nutrients and hydration that are lost during shampooing. Without it hair can become dry and brittle, making it very susceptible to breakage and split ends.
---
Long Hair Questions & Answers
Question:
Should I protect my long hair while I sleep?
Answer:
Yes.
While it might seem like overkill to protect your hair while you sleep, it actually does make a difference in reducing breakage and split ends that can occur from all the rubbing and friction your hair endures throughout the night.
Most pillowcases are made out of cotton. And while cotton feels pretty soft to the touch, it can actually be pretty coarse and damaging to the hair. If you are noticing hair breakage and split ends, I suggest you invest in a silk pillowcase or a hair wrap (night cap) to help protect your hair while you sleep.
Question:
How do I make my hair grow faster?
Answer:
You wait patiently. Not the answer you were looking for? Okay, there are some things you can do to help speed up hair growth, but the truth is there aren't any miracle workers out there that are going to give you a long, glorious mane overnight.
If your goal is to speed up hair growth, the first thing you should do is start taking a daily multivitamin. One that contains biotin (most do) is best. Multivitamins contain a ton of vital nutrients that the hair needs to realize its true potential. Biotin (vitamin B) is important because it plays an important role in the health of your hair, skin, and nails. While the verdict is still technically out on whether or not biotin actually speeds up the growth of hair, there are a ton of testimonials online that seem to support the idea that biotin does in fact work.
I personally have been taking biotin for years and I do notice decreased shedding of my hair and faster growth of my fingernails (I have to clip them more frequently). Whether or not it actually speeds up my hair growth, I couldn't say since I receive regular trims to keep my hair at the length it is now.
Another thing you can do to help speed up hair growth is to increase your protein intake. Protein is found in many foods but is most abundant in meats and dairy products. There are also protein powders you can buy that are easier and more convenient to consume than eating a ton of meat everyday. Also a lot cheaper too.
---
Thanks for checking out my list of best hair products for men with long hair. If you found this article helpful, check out my list of best shampoos for men with long hair. As always, if you have any comments or questions, drop me a line in the comment section below.