Trouserdog.com is a participant in the Amazon Services LLC Associates Program, an affiliate advertising program designed to provide a means for sites to earn advertising fees by advertising and linking to Amazon.com.

Article updated: April 26, 2023
  
"I really like your wallet, it's so big."
I think it's safe to assume, that's a compliment you will never hear.
Big, bulky wallets are ugly, old fashioned, impractical, and quite possibly a safety hazard. I mean sitting on one of those things for long periods of time is bound to throw a spine out of alignment, right?
While it is true that large wallets offer a bunch of storage space that might seem convenient and highly functional. But the truth is, all that storage space usually just facilitates the stockpiling of worthless crap and clutter. Let's just face the facts here – If that 5 year old condom still hasn't been used, it's likely never gonna happen.
It's time to de-clutter and streamline your life, and that starts with eliminating the unsightly, lumpy thing that's clinging to your ass cheek. And no, I'm not talking about your high school prom date here. I'm talking about updating that old, tired, monstrosity of a wallet for a new, improved slim version.
Below is a list of the best slim wallets for men. Each one offers functionality and convenience in a slim, minimalist design. Out with the old, in with the new, as the saying goes. Your ass is gonna thank you for it.
The Lineup
12 Best Slim Wallets for Men Reviewed
---
Dango M1 Maverick

When it comes to slim, minimalist wallets for men, you'd be hard pressed to find a better looking or more functional wallet than the Dango M1 Maverick. This handsome, made in the USA, bi-fold wallet is constructed with top grain leather and is machined out of 6061 aerospace aluminum. And while it is capable of holding cash and up to 16 credit cards, the Dango M1 Maverick still only measures in a .5″ thick and weighs only 3.5oz.
---
Dango Dapper EDC Wallet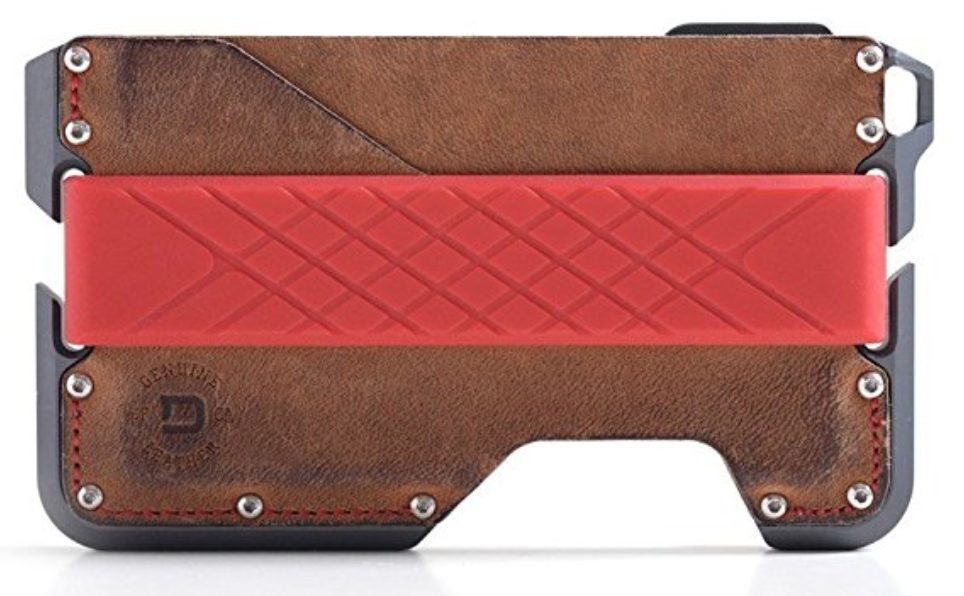 If you're looking for the best slim wallet for men, I highly recommend you check out The Dango Dapper wallet. Constructed with aerospace grade aluminum and top-grain leather, the Dango Dapper is designed to hold up to 12 cards and can even hold cash inside the attached elastic band.
---
The Ridge Minimalist Metal Wallet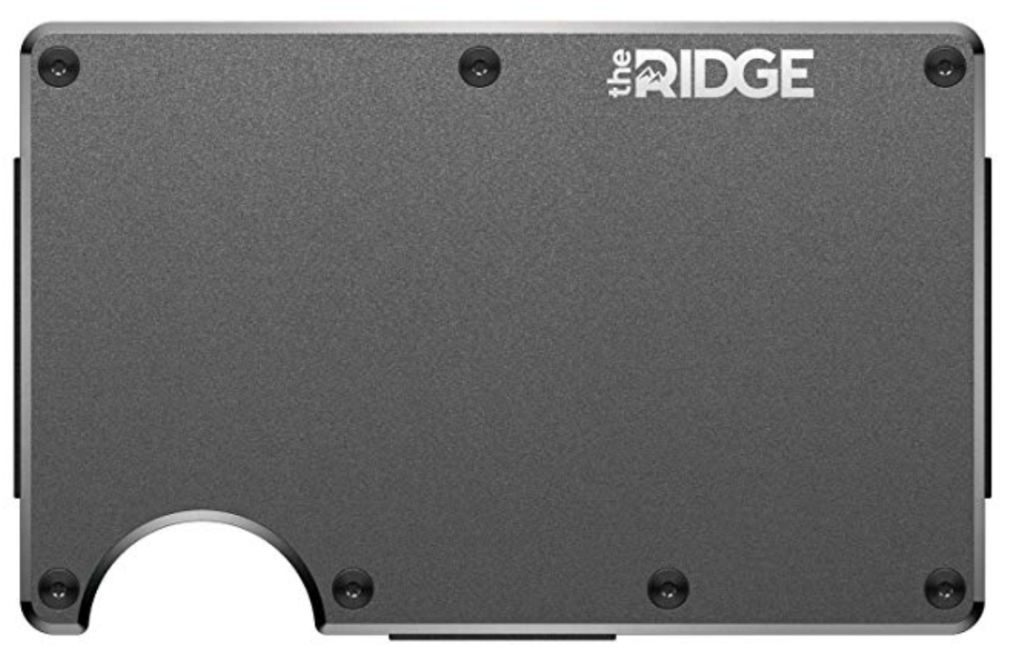 If you're looking for a slim wallet that is robust enough to outlive you, The Ridge might be the wallet for you. Visually speaking, the clean simple lines of The Ridge are what make this wallet so appealing. The design is simple and rugged, but very refined and well though out. The beveled edges of the wallet offer a nice finishing touch, and demonstrates that a lot of thought went into the design and functionality of the wallet. Made with 6061-T6 aluminum this wallet is made to last a lifetime. 
---
Trayvax Contour Minimalist Wallet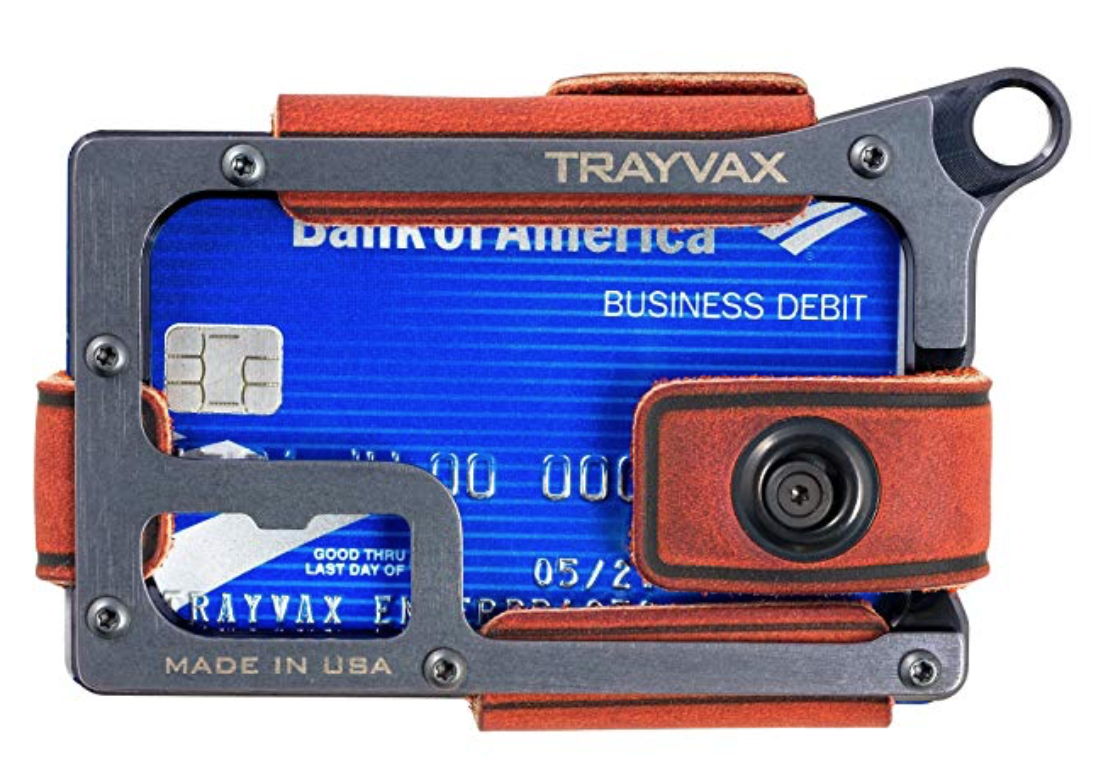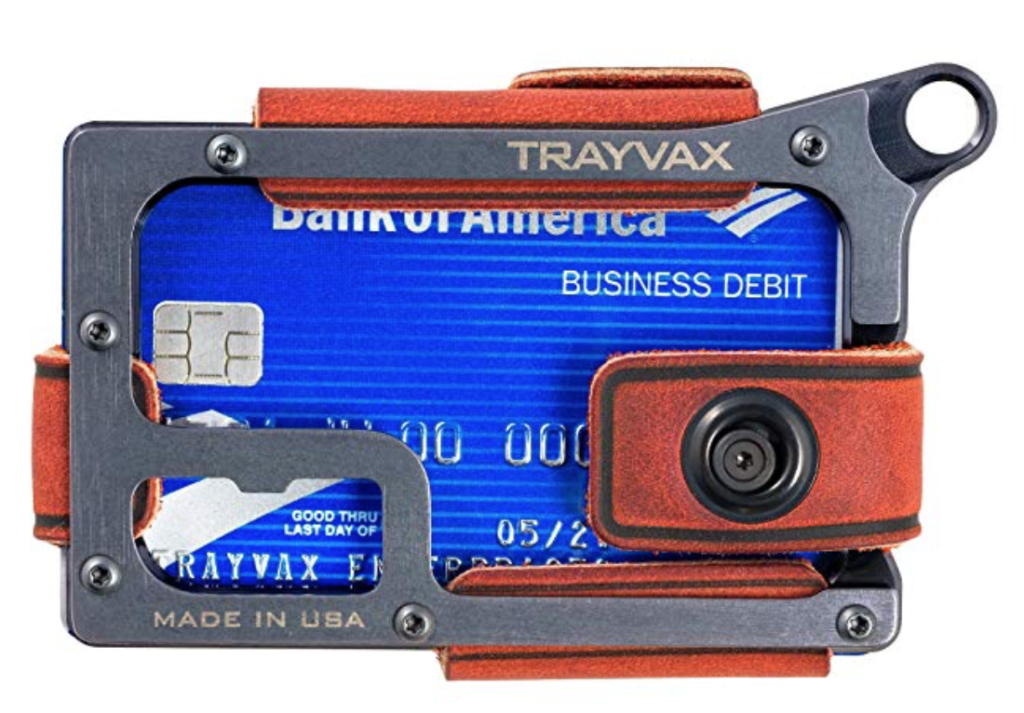 Looking like something out of a sci-fi movie, the Trayvax Contour wallet offers plenty of form and function in a sleek, minimalist design. Constructed with stainless steel and top-grain leather, this slim, minimalist wallet is sure to turn some heads every time you remove it from your pocket.
---
Trayvax Element Wallet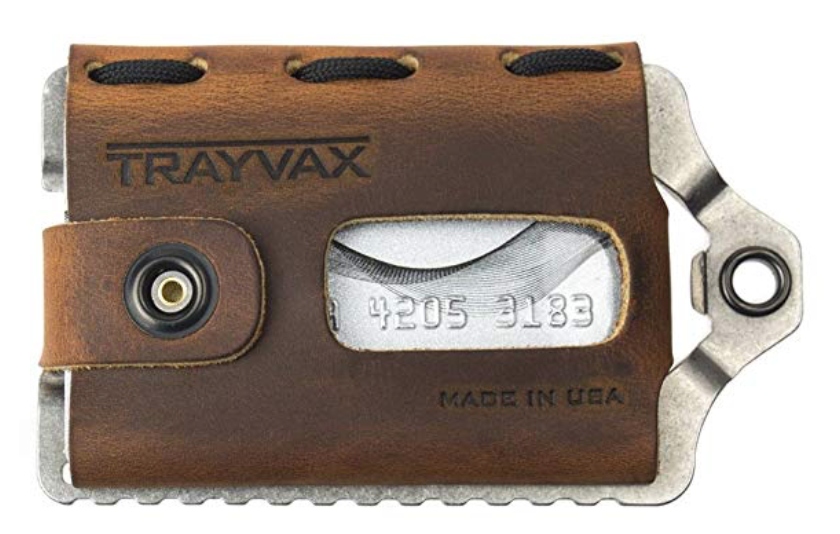 The Trayvax Element features a very simple design, but is constructed using premium ingredients that make this unique looking wallet as durable as it is functional. Featuring a stainless steel frame and wrapped in top-grain leather, the Trayvax Element is capable of holding up to 10 cards and 5 bills. And while there probably isn't any room in the Trayvax Element to store old movie ticket stubs, I can assure you that there is plenty of room to keep everything you will actually need on hand inside this cool, minimalist wallet.
---
Flipside 4 Wallet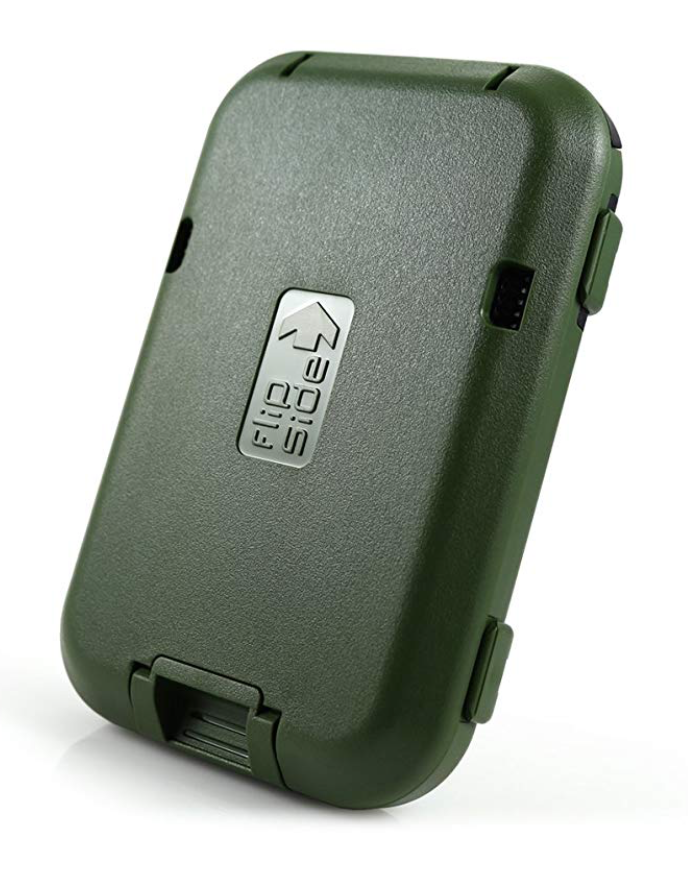 A cool addition to this list is the Flipside 4 polycarbonate and aluminum wallet. Rugged and durable, the Flipside 4 is capable of holding 8 cards and 10 bills in easy to access streamlined slots and compartments. With a handy locking feature, your valuables are sure to stay safe with the flipside 4.
---
Mana'o Carbon Fiber Wallet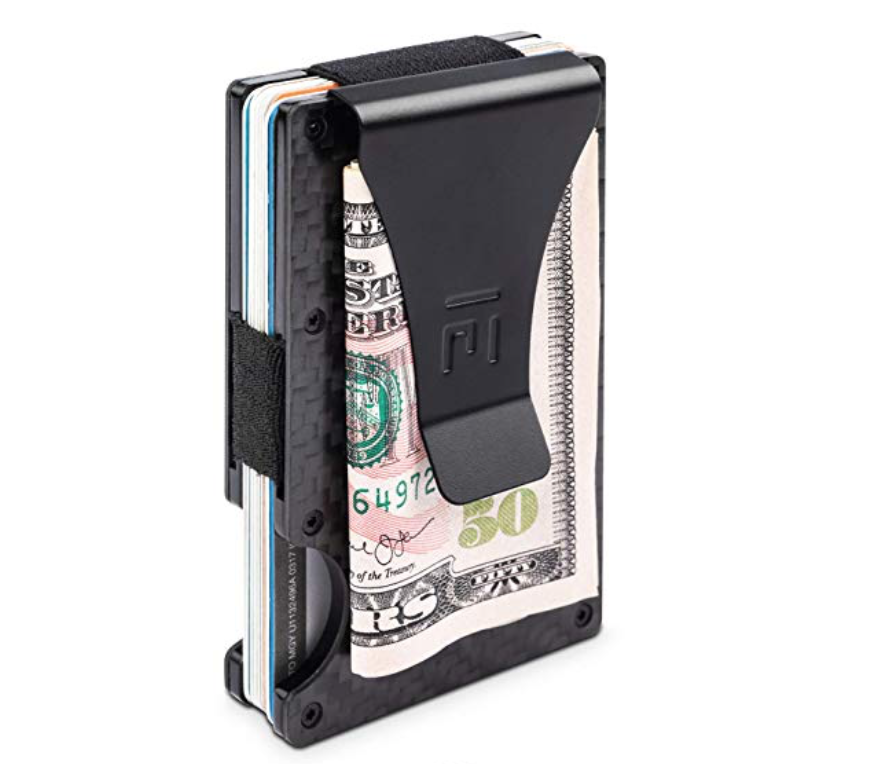 A carbon fiber wallet. That just sounds badass. The Mana'o carbon fiber wallet is as tough as it is cool. With a scratch proof surface, this carbon fiber  wallet can comfortably hold up to 12 cards. The steel money clip (removable) is solid and durable and will hold your bills securely.
---
Fidelo Minimalist Wallet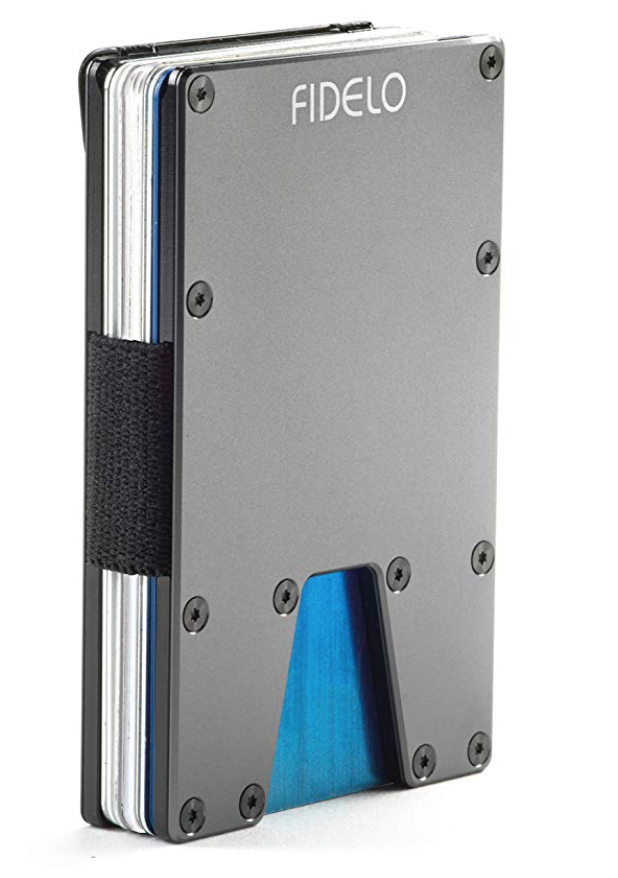 Make a statement with the Fidelo Minimalist wallet. This wallet is pretty cool. Crafted using aviation grade aluminum, the Fidelo minimalist wallet gives you the option to change the look by including 3 sets of faceplates. Stealth black, gun-metal gray, and genuine 3k carbon fiber. Requisite tool is included. 
---
Rugged Material Ranger Wallet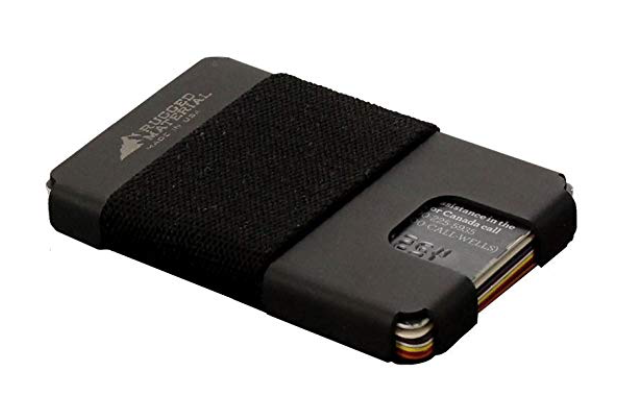 One of the smallest wallets on the market, the Rugged Material Ranger Wallet is for the true minimalist. Crafted using steel and powder coated to ensure corrosion resistance. The Ranger also includes a multi-tool card that has 12 tools built in. The Rugged Material Ranger is so overbuilt that it includes a lifetime warranty. If it wasn't a wallet, I'd say this thing is a tank…
---
Dango Tactical EDC Wallet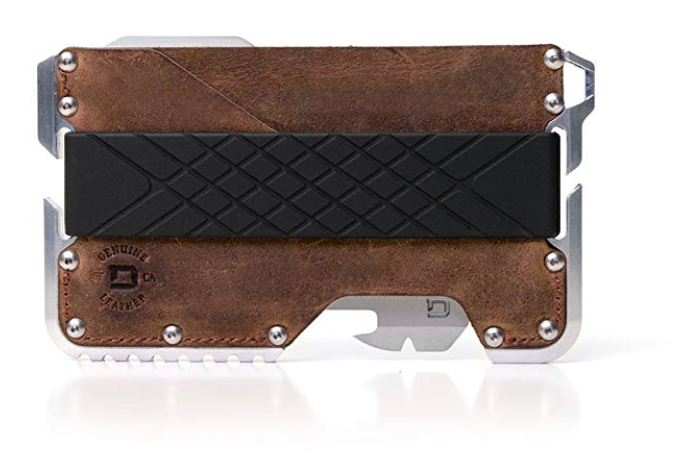 If the Dango Tactical wallet was alive it would most certainly be capable of kicking some serious ass. Aside from holding your credit cards and cash, the Dango Tactical can perform over 14 functions with the removable multi-tool. Crafted in USA using top-grain leather, anodized aluminum & stainless steel it's safe to say this thing is a beast.
---
Dango Civilian EDC Wallet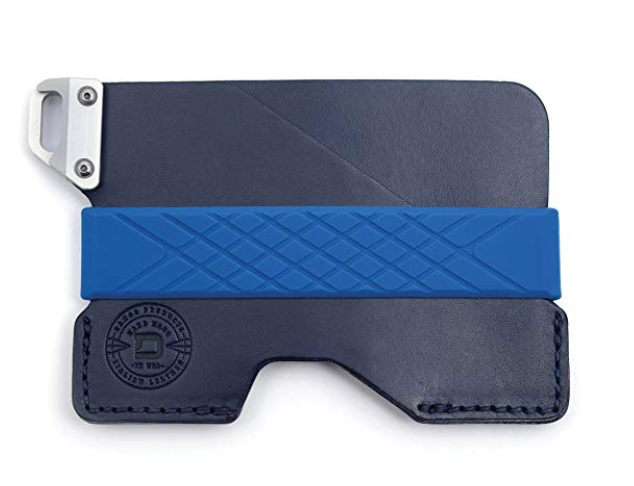 With a sleek and simple design, the Dango Civilian wallet is sure to please any minimalist looking to streamline. Crafted in the USA with Italian leather and anodized aluminum. Available in 5 finishes.
---
Trayvax Ascent Minimalist Wallet
Boasting a simple yet tough design, the Trayvax Ascent will be with you for the long haul. Crafted using a single stainless steel plate that is notched along the sides for a secure grip. Top-grain USA sourced leather is stitched through the steel frame and secured with rivets. If you're a minimalist looking for a badass wallet, look no further.
---
Thanks for checking out my list awesome slim wallets for men. If you found this article helpful, be sure to check out my list of best slim wallets with money clips. As always, if you have any questions or comments, be sure to drop me a line in the comment section below.