This Article May Contain Affiliate Links Updated: December 13, 2020 By Derek Martin
What type of wallet is more badass than a minimalist metal wallet?
The answer is clearly, none.
Check out this list of 5 of the most badass minimalist metal wallets for men.
The Lineup:
The Ridge Titanium
Decadent DM1
Trayvax Contour
FIDELO
Calti Tactical EDC
5 Best Badass Metal Wallets for Men Reviewed
---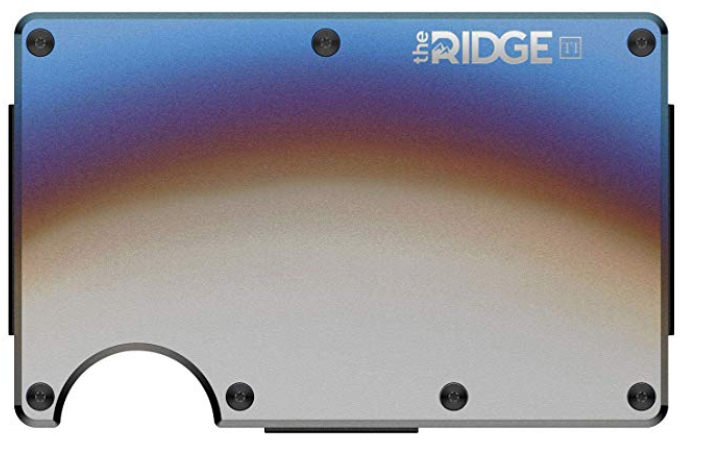 The Ridge Titanium Metal wallet is about as badass as a wallet can get. Boasting materials typically found in spacecraft & missiles, this wallet sets the bar in terms of originality and cool factor. If a titanium wallet wasn't cool enough, these wallets are hand torched ? and hardened creating a really cool burnt titanium patina.
Functionality
So we know the Ridge Titanium looks badass, but what about functionality?
The Ridge Titanium is capable of holding between 1-12 cards, which is pretty damn impressive considering the slim profile. It's also nice to know that you can carry as little as 1 card in this thing without worrying about the card falling out. And don't worry about putting the 12 card max to the test. The elastic straps are designed to not stretch out over time, so 12 cards or 1, you can rest easy knowing that they are secure.
What about cash?
The Ridge Titanium comes with an elastic cash strap, or if you prefer it's also available in a money clip version.
---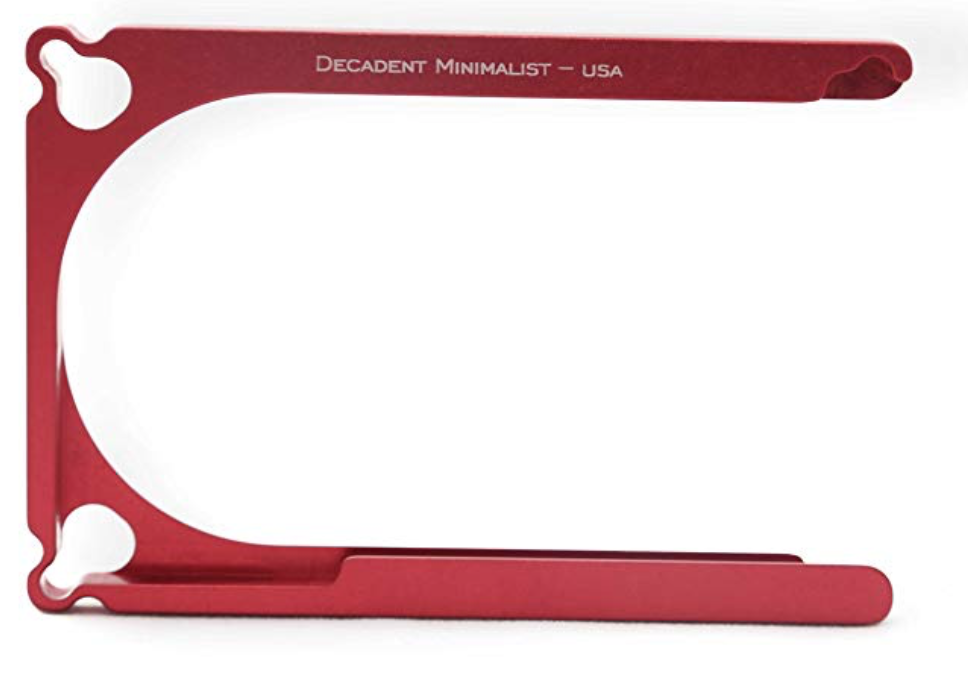 If you're looking for the slimmest, most minimal metal wallet in existence, I say look no further. The Decadent DM1 is about as minimal a wallet as you're going to come across. This no frills wallet is machined from a single billet of 6061-T6 aircraft-grade aluminum. That means there is literally nothing to break on this thing. The DM1's magic comes from its build. It's cut into the ideal shape to securely hold your cards. A reassuring click confirms that the card is fully inserted and secure.
Customizable
The Decadent Minimalist DM1 is offered in 9 cool anodized finishes, so matching your wallet to your shoes has never been easier. Another cool feature of the DM1 is that you can choose between 3 sizes:
Slim 12 Card Model – holds 8-12 cards
Slimmer 8 Card Model – holds 4-8 cards
Slimmest 4 Card Model – holds 1-4 cards
What about cash?
Sorry cash carriers, you're shit outta luck with this one.
Just kidding. If carrying cash is a must for you, Decadent offers a stainless steel money clip option (sold separately) that seamlessly attaches to the DM1.
---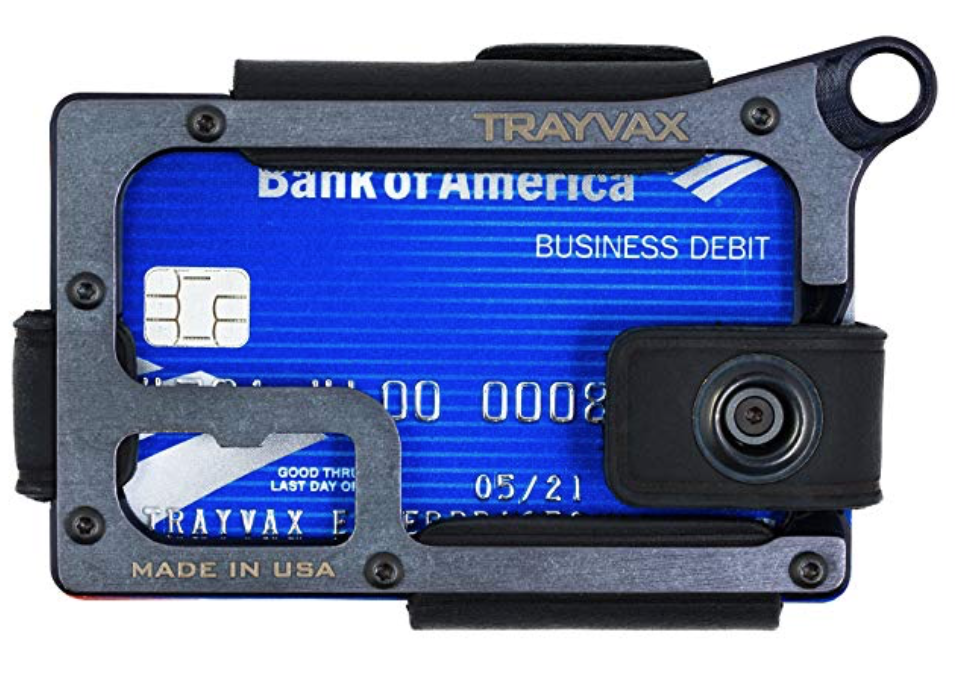 Get spotted carrying the Trayvax Contour and it will undoubtedly do your cool factor many favors. The type of favors that your male romper could never do.
Looking like something out of a science fiction movie, the Contour is machined from a stainless steel plate and wrapped in top-grain oil tanned leather.
Functionality
The Trayvax Contour passes the aesthetics test, but how does it perform as a wallet?
The Contour is capable of securely holding between 1-13 cards thanks to an easy to use clasp that prevents any cards from accidentally falling out.
What about cash?
The Contour is capable of carrying cash on the back side of the wallet thanks to a secure leather attachment. This leather strap is easily adjustable to accommodate up to 10 bills.
---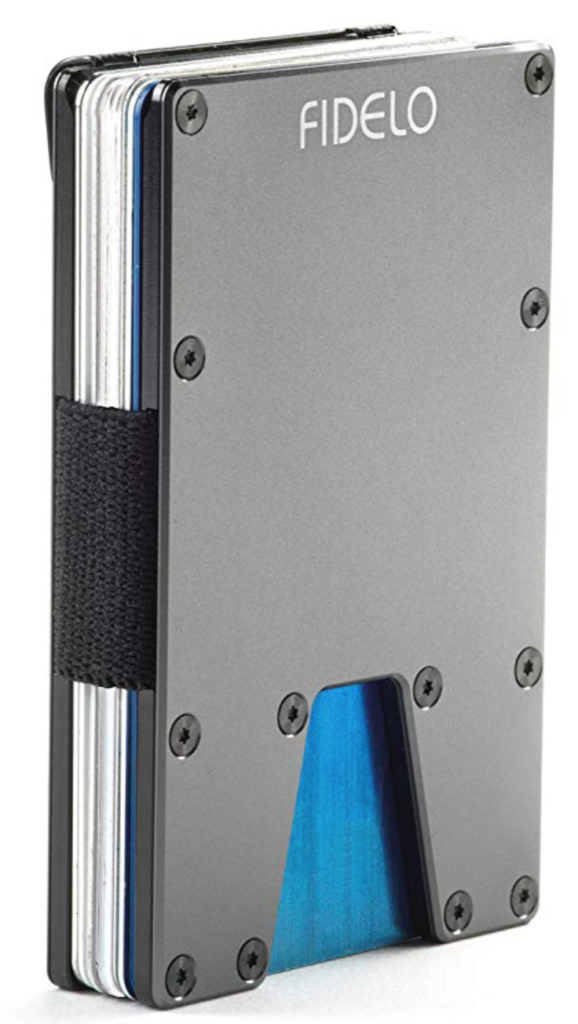 The FIDELO minimalist wallet is all about customizability. Featuring a 3-in-1 design, the FIDELO includes 3 unique interchangeable faceplates to suit your style:
Stealth black 7075 aviation grade aluminum
Gun metal gray 7075 aviation grade aluminum
Genuine 3K carbon fiber
FIDELO thought of everything and includes everything you need to swap out the faceplates with ease:
Screwdriver W/T5 tool bit
Extra screws
Storage container
Functionality
The FIDELO is capable of holding between 1-12 cards and boasts smooth easy card access with its polished interior surfaces.
What about cash?
The FIDELO gives you two options for carrying cash: an elastic cash band, or a steel money clip. Both are easily removed and replaced giving you the option to customize on the fly.
---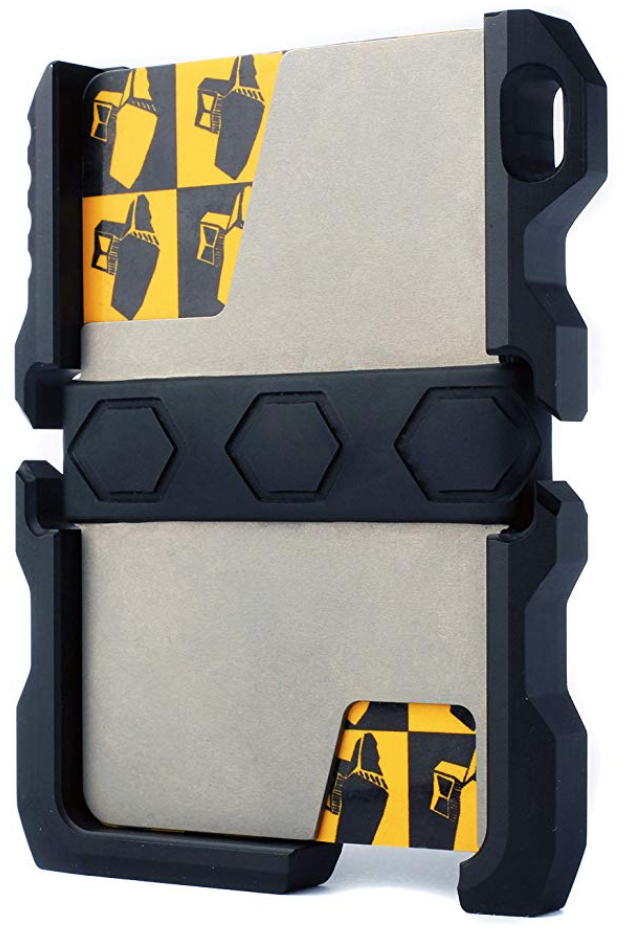 The Calti Tactical EDC wallet is developed by military engineers and constructed using military grade aluminum and titanium. How cool is that? Anodized in black, and finished using a glass balls sanding process to create a unique, very smooth matte black finish. And what's more badass than matte black?
Functionality
The Calti Tactical holds between 1-10 cards securely, and is capable of carrying cash under the included elastic strap.
---
Thanks for checking out my list of 5 badass minimalist metal wallets. If you have any questions, comments, suggestions, or recommendations, feel free to drop me a line in the comment section below.