Trouserdog.com is a participant in the Amazon Services LLC Associates Program, an affiliate advertising program designed to provide a means for sites to earn advertising fees by advertising and linking to Amazon.com.

Article updated: January 2, 2023
  
Winter is coming. For those of you who don't care for the cold weather, or terrible winter drivers, try to keep in mind winter isn't all bad. There are plenty of really awesome outdoor activities to do in the winter. Like skijoring. Yes, it's a thing. Also, don't forget the winter months host some of the best holidays of the year.
The winter is also a prime opportunity for you to show off your fashion prowess in a pair of stylish winter boots. Below is a hand selected list of some of my favorite stylish men's winter boots. Bear in mind, these boots aren't just for show. These boots are equal parts form & function. So check out the list below and put your best boot foot forward this season and keep your dogs warm in style.
---
If you're tired of soggy socks in the winter, the Sperry Cutwater Deck boot might be the boot for you. This twist on the the traditional "duck boot" features a leather and vulcanized rubber shell that delivers durability and wet-weather protection. The interior will have no trouble keeping you warm with a fleece lined upper, and Thinsulate shell and footbed. Offered in a range of colors, you're sure to stay warm this winter and look damn good doing it.

---
Offering style and functionality in a way that only Sorel can, the 1964 Nylon Pack boot will keep you warm and dry whether you're snowmobiling, or simply going to the grocery store. Offered in a variety of colors to suit your needs. With a waterproof construction, ripstop upper, and removable liner, the Sorel 1964 is versatile, functional, stylish and may be exactly what you're looking for this winter.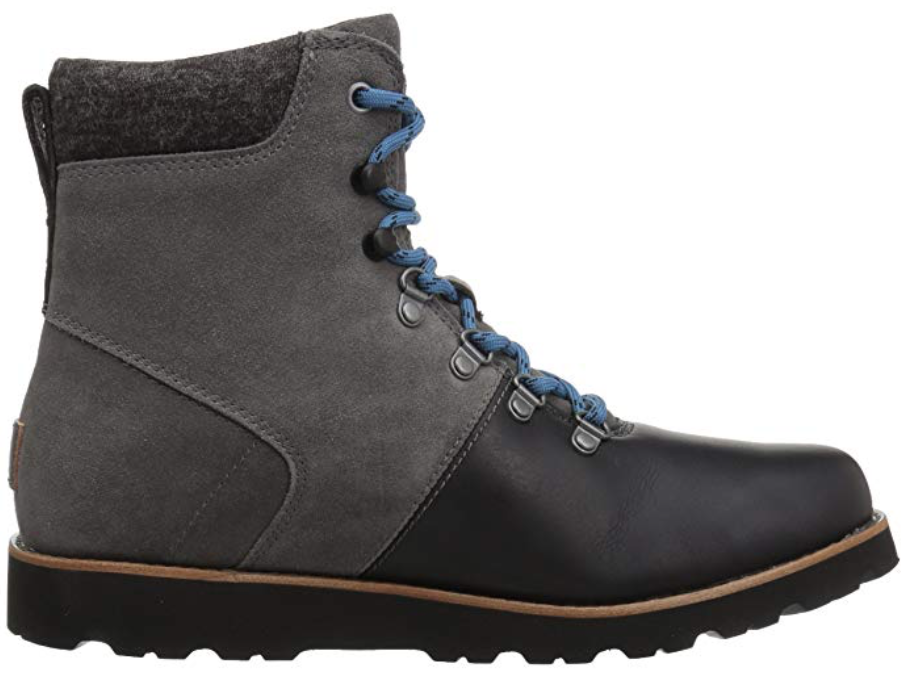 Subtle and stylish, the Halfdan winter boot from UGG embodies everything you'd expect in a premium winter boot, but doesn't sacrifice style for functionality. Constructed with waterproof leather and suede, your feet are sure to stay dry. While UGG's wool lining will certainly keep you warm. Offered in 3 stylish colors to keep you looking your best. Consider braving the elements in the UGG Halfdan boot this winter.


---
The duck boot never goes out of style. Sperry Top-Sider's version is no exception. Boasting a thermal lining and waterproof exterior, these Sperry Avenue duck boots will beat winter weather into submission, while you look (and feel) like a smoking hot badass in the process.


---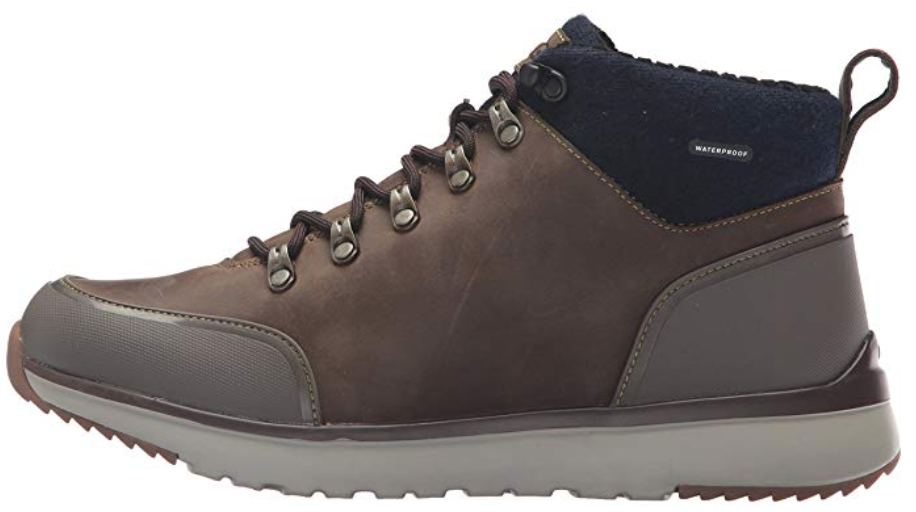 Take on the freezing cold in style with the UGG Olivert Snow Boot. When it comes to the Olivert, UGG really broke the mold on what we've come to expect a winter boot to look like. Although it's reminiscent of a sneaker, it has all the functionality of a serious winter boot. Waterproof, seam sealed, and the wool & Thinsulate insulation is cold weather rated up to -4℉ (-20℃).


 The North Face offers a ruggedly handsome boot with its Chilkat III. With everything you'd expect in a winter boot, The North Face Chilkat III will keep you warm and dry with its waterproof design, and cold weather rating up to as low as -25℉ (-31℃) Whether you plan on hiking up a snow covered mountain side, or simply heading to work, the Chilkat III has got you covered.

---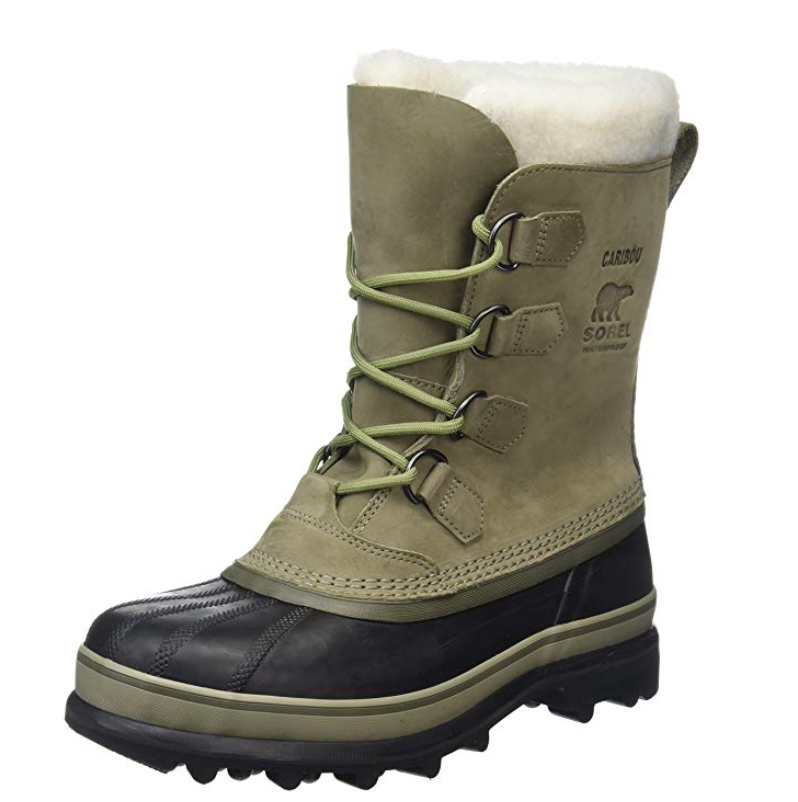 The manly styling of the Sorel Caribou boot is what really keep it a timeless classic… and I guess the fact that the Caribou boot has been kicking winter's ass for over 50 years has something to do with it too. Whatever the reason, you can't deny the Sorel Caribou has a masculine appeal that will never go out of style.


---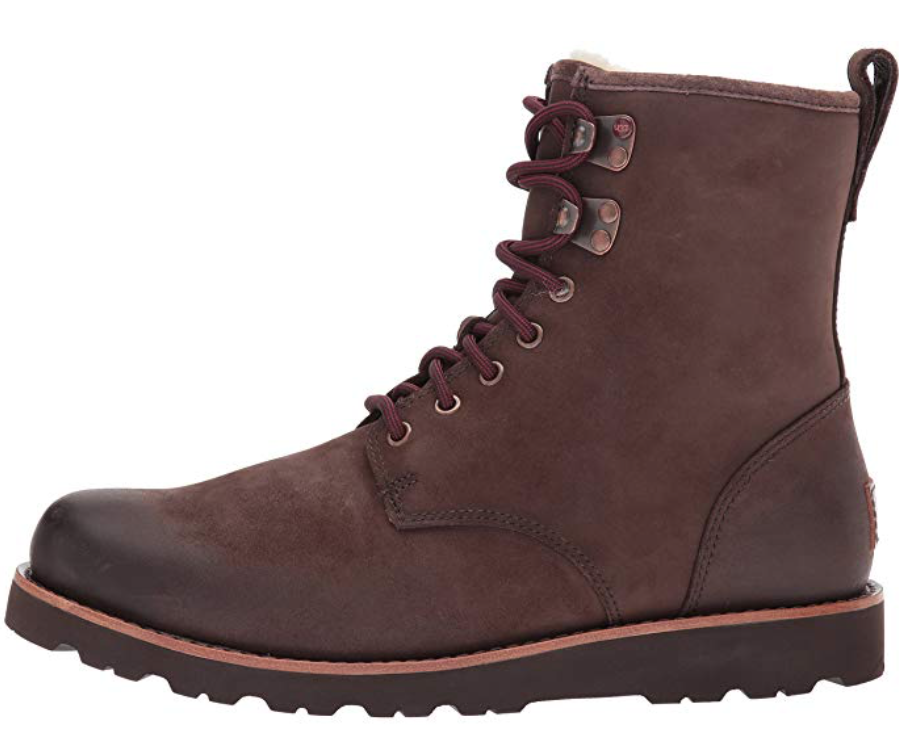 UGG making another appearance on this list? They might be onto something with their winter boots. The UGG Hannen TL is another great addition to the UGG men's winter boot collection. Featuring a waterproof construction with sealed seams and UGGpure wool lining, the Hannen TL is a stylish winter boot that is sure to help you beat the cold.


---