Trouserdog.com is a participant in the Amazon Services LLC Associates Program, an affiliate advertising program designed to provide a means for sites to earn advertising fees by advertising and linking to Amazon.com.

Article updated: January 2, 2023
  
Beard popularity is steadily on the rise and so is beard oil.
It seems like everyday I get a message from my readers inquiring about beard care, beard growth, and beard health. 
I've also noticed that a lot of the questions I receive pertain to making beard oil and what type of EOs (essential oils) are best to use for scent.
Since I have been making my own beard oil for years, I've become quite familiar with the many EO companies on the market. 
In my experience I can tell you first hand that not all EO companies are created equal.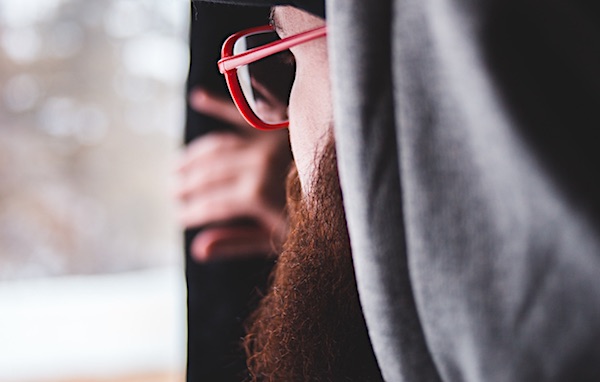 There are plenty of EO companies that use shady practices like diluting their essential oils to save on costs, and some even use synthetic fragrance oils in place of the real thing. 
It's usually easy to spot these types of companies because their prices are often times suspiciously low. If there is one thing I've learned about essential oils, it's that if the price appears too good to be true, it usually is. 
On the flip-side, there are plenty of essential oil companies on the market that ridiculously overprice their oils. 
Young Living essential oils is one of the companies that comes to mind. I will admit that they offer some really high quality essential oils, but the prices can be downright shocking on many of their oils. Part of the problem is that Young Living is a MLM (multi level marketing) company and they charge more for their products to cover the costs associated with the MLM structure. 
Doterra is another example of great essential oils that are way overpriced. 
So when it comes to essential oils, what's a happy medium?
Listen, nobody wants to pay for essential oils that are diluted or downright fake – no matter how cheap they are. 
People also don't want to pay an arm and a leg for essential oils that can be had for much cheaper elsewhere. 
There has to be some middle ground, doesn't there?
The good news is that there definitely is.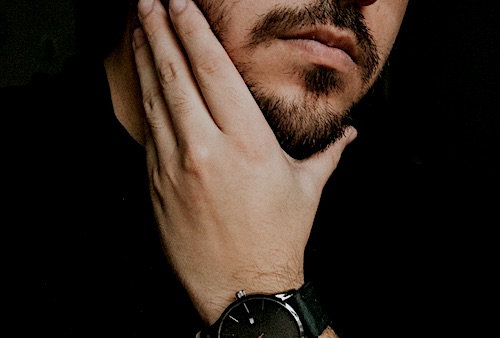 For the past few years I've been getting my essential oils from an awesome company called Eden's Garden. 
Eden's Garden is a non-MLM essential oil company and their cheap prices reflect that. 
And when I say cheap, I don't mean suspiciously cheap. I mean refreshingly cheap. You're still paying for a pure, premium, unadulterated essential oil which comes at a cost. But you likely won't have to sell your car or refinance your house to afford it. 
Eden's Garden also offers free shipping to the USA on all purchases which is pretty awesome. 
And if you're concerned about quality or purity, don't be. From my experience Eden's Garden essential oils are just as good, if not better, than all of the big MLM companies essential oils. 
In fact Eden's Garden was voted the #1 non-MLM essential oil company. This shows that their not only trusted as a company, but their oils are of the highest quality. 
So Which Essential Oils are Best for Beard Oil?
The great thing about making your own beard oil is that you can be as creative or as boring as you want when it comes to the scent. 
I personally have a massive collection of Eden's Garden essential oils and I really enjoy experimenting and creating new and interesting scents. 
I encourage you to check out the Edens Garden website for yourself and find some essential oils that strike your fancy. 
If you're still unsure about which essential oils to get, here's a list of some of my personal favorite smelling essential oils for making beard oil.
Best Smelling Essential Oils for DIY Beard Oil
---
Texas Cedarwood Essential Oil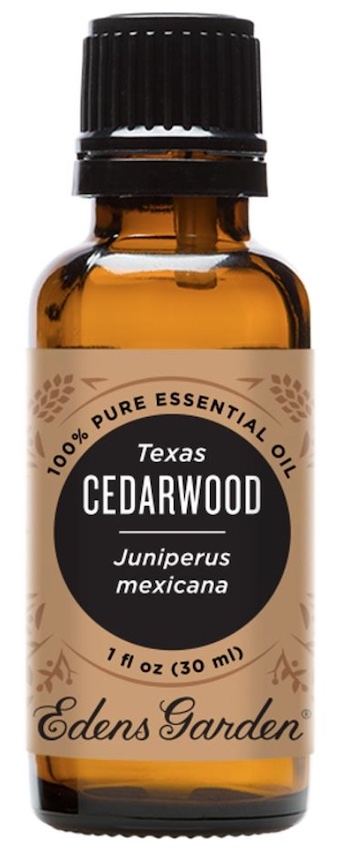 If you like a very manly, woodsy smelling beard oil, Texas cedarwood essential oil is the way to go. There are a few different types of cedarwood essential oils available, but Texas cedar is my personal favorite. The scent is very rugged, masculine, and true to what you would expect a cedar trunk, or cedar wood chips to smell like. If Texas cedarwood isn't your thing, consider trying Himalayan cedarwood, Virginia cedarwood, atlas cedarwood, or cedarwood spruce. Available at Edens Garden.
---
Palo Santo Essential Oil

Palo Santo can be a bit on the expensive side compared to other essential oils, but it definitely has one of the most unique and interesting scents I've ever encountered. The oil is extracted from a tree called Bursera Graveolens which is native to South America, and has a sharp, woody, spicy, earthy, and slightly sweet fragrance. In my opinion it blends really well with citrus essential oils, and resins like frankincense and myrrh. It also works really well on its own if you prefer to go that route. Available at Edens Garden.
---
Sweet Orange Essential Oil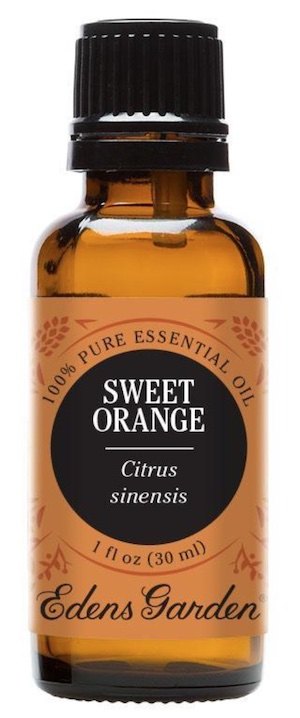 If you're a fan of citrus scents like I am, I highly recommend you consider trying sweet orange essential oil for your next batch of beard oil. Sweet orange smells exactly how it sounds — like a sweet, delicious orange. It's light, fresh, clean, and perfectly suited for a summery scented beard oil. I really enjoy using sweet orange on its own, and blending it with other essential oils like peppermint, cedarwood, tangerine, clementine, and mandarin. You really can't go wrong with sweet orange. Available at Edens Garden.
---
Patchouli Essential Oil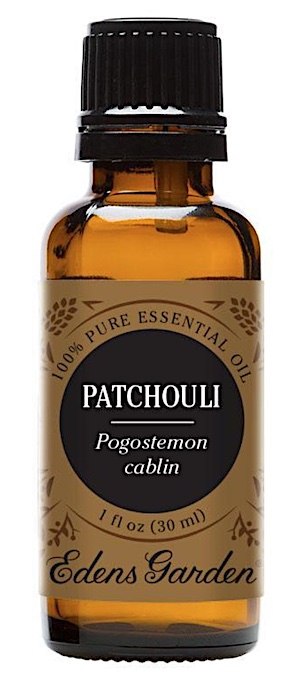 Okay, not everyone is a fan of the scent of patchouli essential oil, but I personally really enjoy it. Not only does it smell really great on its own, but it blends really well with a wide variety of essential oils. Another awesome thing about patchouli is that it has the longest lasting scent out of pretty much all essential oils. I would describe the scent as smelling earthy, musky, and slightly sweet. Chances are you've smelled it many times before, you just might not have known what it was. If you're serious about making your own DIY beard oil, I highly recommend adding patchouli essential oil to your collection. Available at Edens Garden.
---
Earth & Wood Essential Oil Blend
One of the things that I really like about Eden's Garden is their pre-mixed essential oil blends. One of their best smelling blends in my opinion is their Earth & Wood scent which is a blend of cedarwood, patchouli, vetiver, vanilla, and damiana. The smell is very earthy, woody, slightly sweet, and very masculine. It's definitely worth a try if you're looking for a quick and easy beard oil scent that smells great. Available at Edens Garden.
---
Best Essential Oils for Beard Growth & Health
---
---
Peppermint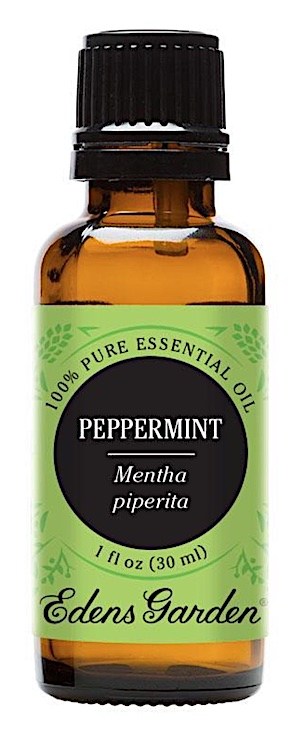 If you're looking for more thickness and volume in your beard, consider adding a few drops of peppermint essential oil to your DIY beard oil. Peppermint not only provides a cool, refreshing sensation when applied to the skin, but more importantly it increases blood circulation to the site of application. This increase in blood circulation can actually help promote beard growth. A 2014 study concluded that peppermint oil increased the number of hair follicles and growth when applied to the skin of mice. Definitely interesting. Peppermint essential oil is available at Edens Garden
---
Rosemary

Another excellent essential for increasing beard growth is rosemary. In fact a 2015 medical study concluded that rosemary essential oil performed just as well as the hair growth treatment minoxidil (Rogaine) when applied to the scalp. If you're dealing with a thin or patchy beard, I highly recommend adding rosemary essential oil to your DIY beard oil. Available at Edens Garden.
---
Lavender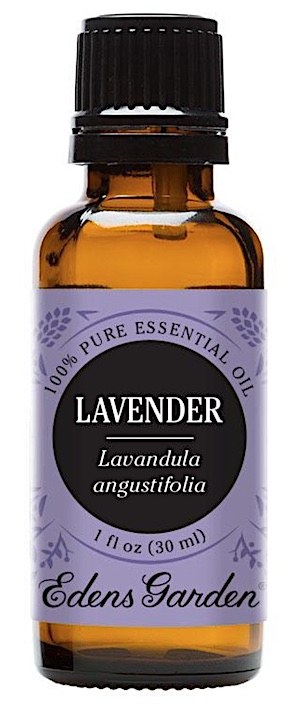 Another excellent essential oil for increasing beard growth is lavender. Not only does lavender smell really fresh and clean, but a 2016 medical study showed that lavender essential oil increased the rate of hair growth when applied to the skin of mice. Lavender is also full of antibacterial and antimicrobial properties that can improve the health of the skin underneath your beard. It's definitely a beneficial essential oil to work with when making your own beard oil. Available at Edens Garden.
---
Thanks for reading. If you found this article helpful, check out my list of best smelling beard oils. As always, if you have any comments or questions, be sure to drop me a line in the comment section below.