Trouserdog.com is a participant in the Amazon Services LLC Associates Program, an affiliate advertising program designed to provide a means for sites to earn advertising fees by advertising and linking to Amazon.com.

Article updated: January 2, 2023
  
If you're anything like me, you simply cannot have enough beard oil.
Try as I might, there are just too many great smelling beard oils on the market today to limit my collection to just 1 (or 2, or 3, or 4…..)
Over the years my beard oil collection has grown quite substantial. Everything from coffee scented beard oil all the way to barbershop scented beard oil can be found in my expansive and ever growing collection.
And while it can sometimes be challenging to select which beard oil to use on any given day, I can rest assured knowing that I have a beard oil to suit any and all occasions.
Cologne Scented Beard Oil
One type of beard oil that has been growing in popularity over the past few years, and one of my personal favorites, is cologne scented beard oil.
Cologne scented beard oil is unique to other beard oils because it features (you guessed it) a cologne type scent. This means that it smells very masculine and is typically a bit more aromatic and longer lasting than other types of beard oil scents.
Aside from its great scent and longevity, one of the things I like most about cologne type beard oil is how versatile it can be. Whether you're going on a date, out to dinner, a wedding, or even work – you can rest assured that there's a cologne scented beard oil out there to suit your needs.
The Lineup:
Best Cologne Scented Beard Oils Reviewed
---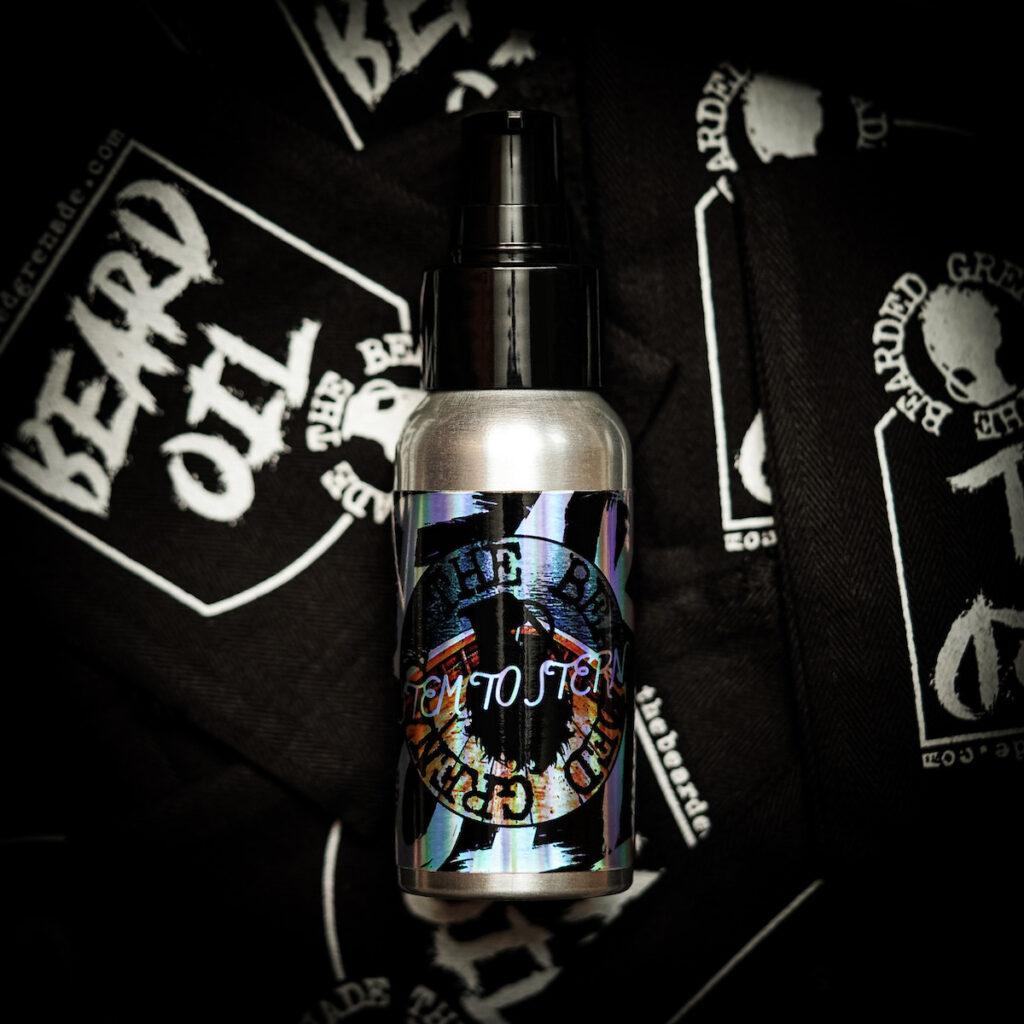 When it comes to the best cologne scented beard oils, Stem to Stern from The Bearded Grenade is a must have. Inspired by the sea, Stem to Stern features an aquatic cologne type scent and contains fresh citrus top notes of grapefruit and lime. The resulting scent is fresh, clean, masculine, and very addicting. Best of all, the ladies love it. Aside from the excellent scent, Stem to Stern from The Bearded Grenade is packed with beard and skin beneficial oils and is simply one of the best beard oils on the market today. Highly recommended.
---
Tom Ford – Tobacco Vanille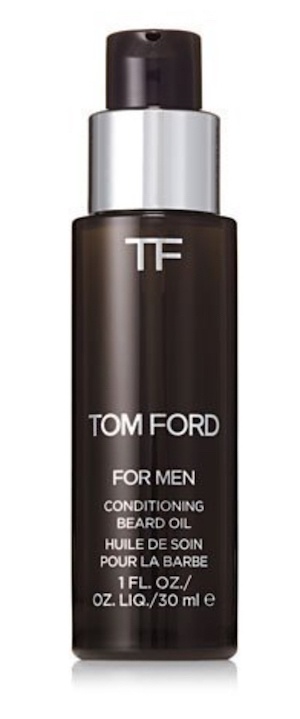 If you're a fan of Tom Ford cologne you will definitely love their Tobacco Vanille cologne scented beard oil. Branching away from their incredibly popular colognes and body sprays, Tom Ford gives us bearded gentlemen a conditioning beard oil that smells every bit as awesome as their line of men's colognes. Tobacco Vanille features a warm, smokey scent that smells excellent in the beard without being too strong or cloying like you sometimes get with vanilla scents. The scent is deep, dark, masculine and is a must try for you men who enjoy a great cologne scented beard oil. If Tobacco Vanille isn't your speed, Tom Ford also offers their beard oil in Oud Wood and Neroli Portofino scents.
---
Fresh Beards – Voodoo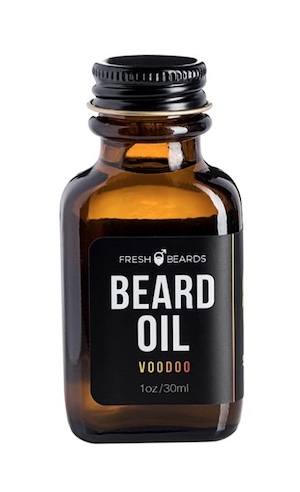 If you're in the market for a great cologne scented beard oil, you should consider checking out Voodoo beard oil from Fresh Beards. Formulated to entice and enchant the ladies, Voodoo features a cologne scent that contains notes of citrus, eucalyptus, and jasmine. I would describe the scent as smelling light, clean, fresh, citrusy, and slightly floral. Definitely one the ladies will enjoy. Aside from the great scent, the beard oil itself features a unique formula that contains liquid shea butter, jojoba oil, and coconut oil that does a great job of softening and smoothing coarse beard hairs.
---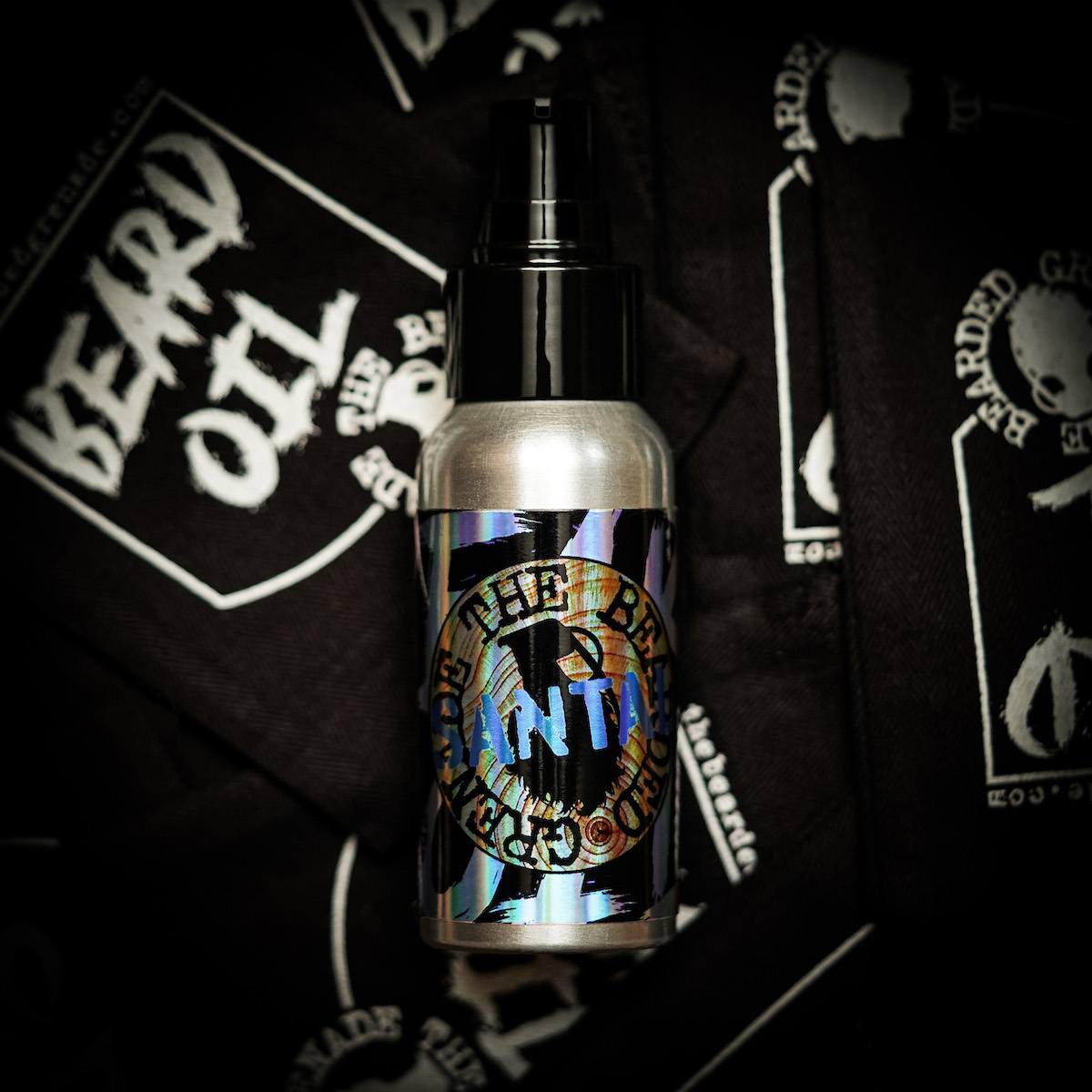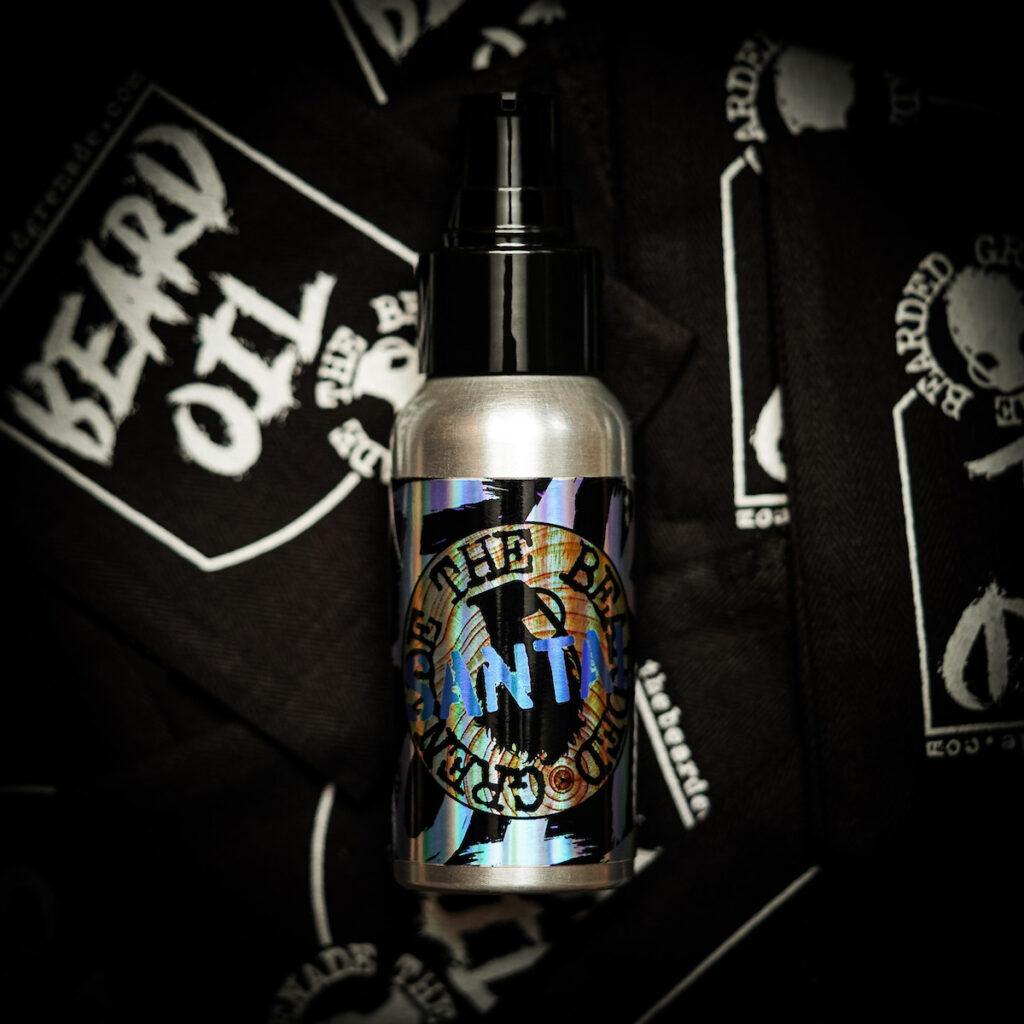 Another excellent cologne scented beard oil from The Bearded Grenade is their unique Santal scent. Featuring notes of sandalwood, powder, white musk, and lavender; Santal smells very clean and distinctly masculine. I would describe Santal as being an excellent every-day beard oil scent due to its soft, pleasant scent that isn't too in-your-face (although it's technically on your face). Bottom line: Santal is hard not to like and is a safe bet when it comes to cologne scented beard oils.
---
What is Beard Oil for? What are the Benefits?
If you've spent any amount of time researching beards or beard care, you have undoubtedly come across the phrase "beard oil". Beard oil is hands down one of the most popular and oft used beard care products on the market – and for good reason.
Unlike many hair care products that receive a ton of hype but deliver little in the way of results, beard oil on the other hand actually works and the difference can be felt immediately upon application to the beard.
And while all bearded men will tell you that beard oil works and is great for you beard, the truth is many bearded men don't actually know how beard oil works and the many benefits that it offers.
So to help you understand why you should consider using beard oil on a daily basis, I listed all of the awesome benefits of this simple, yet highly beneficial product.
Beard oil:
Smoothes coarse beard hair
Softens beard hair
Detangles beard hair
Adds a healthy shine
Increases beard hair elasticity
Reduces beard breakage
Reduces split ends
Helps eliminate beard itch
Helps eliminate beard dandruff
Makes the beard smell great (if scented)
Helps promote healthy beard growth
Mimics the skins natural oils (sebum)
Helps tame annoying flyaway hairs
As you can see beard oil offers a ton of awesome benefits for the beard making it one of the simplest and most beneficial grooming products you can buy to help care for you man mane.
If you're not currently using beard oil I highly recommend you consider getting yourself some and see how much of a difference it can make in the health and appearance of your beard.
---
Thank you for checking out my list of best cologne scented beard oils for men. If you have a comment or suggestion of your own, be sure to drop me a line in the comment section below.